By Payman Yazdani
Iran is able to export 1 million bdp of oil despite U.S. sanctions: expert
December 9, 2018 - 11:25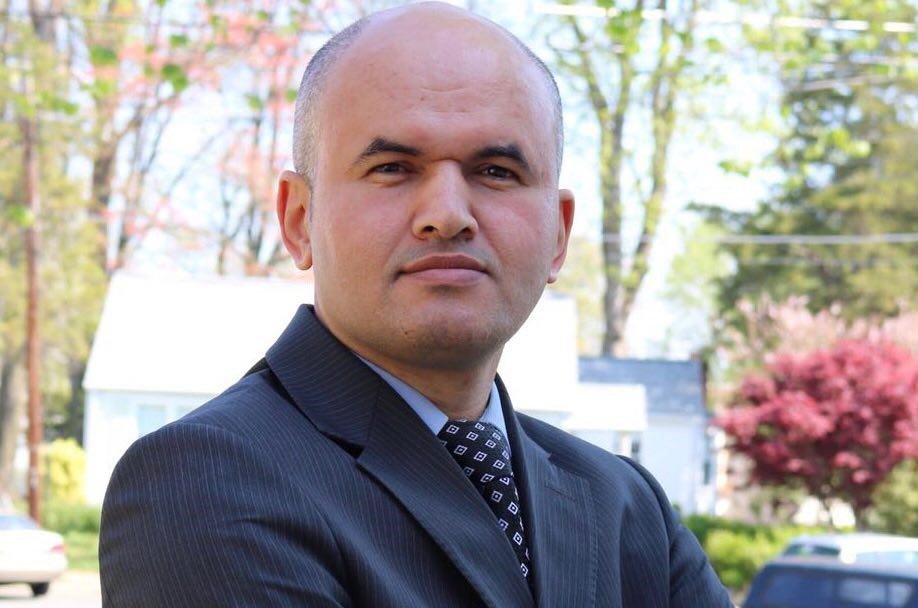 TEHRAN - Refereeing to withdrawal of Qatar from OPEC, Omid Shukri says Iran will be able to export 1 million barrels of oil despite Washington's effort to cut Iran's export to zero.
Qatar will withdraw from the Organization of the Petroleum Exporting Countries (OPEC), the Persian Gulf nation's Energy Minister Saad Sherida al-Kaabi announced.
The decision to quit the bloc of 15 oil-producing countries that account for a significant percentage of the world's oil production was confirmed by Qatar Petroleum, the state oil company, last Monday.
Following is an interview with Omid Shokri Kalehsar is an Istanbul based Senior Energy Security and Policy Analyst on the issue:
Q: What are the reasons behind Qatar's decision to withdraw from OPEC? Is it politically and economically right decision?
A: It seems that Qatar is interested to be more active in LNG market and keeps its place as world's first LNG producer and exporter. But it is possible for Qatar to export more oil if Qatar withdraw from OPEC. It should be noted that there is a major challenge between Qatar and Saudi Arabia as OPEC major producers and actor. It is possible for Iran's private sector to buy Iran crude oil from Energy Exchange and sell it to Qatar energy firms and Qatar firms after Qatar withdrawal from OPEC sell it oil to regional and world market.
Q: Is there any relation between Qatar's decision and the Saudi policy in the organization?
A: Some analysts believe that Qatar decision to withdraw from OPEC is reaction to Saudi Policy in OPEC. Qatar is against Saudi Policy in the OPEC, Saudi Arabia after Khashoggi was under pressure. It should be noted that Qatar-Saudi relations faced major challenge after a Saudi-led coalition imposed blockade Qatar.
Q: Any relation between Trump's anti-OPEC policies and Doha decision?
A: Stability in world oil and low price in oil market is in favor of oil consumers and U.S.
U.S. is against any country or organization which decided to increase oil production or increase oil price. Trump administration can be expected to continue its policy toward OPEC and will ask OPEC member states to produce more oil to keep oil price down.
Q: How do you see the future of the 60 years old organization?
A: Major OPEC oil producers must solve problems if they want OPEC to be one of the key factor in world oil market. Every country which has more production has a power in OPEC.
Cooperation and coordination between major oil producers and non-major oil producers is required. If OPEC members need to continue their role in world oil market, they require cooperation between themselves. Without cooperation and mutual understanding between all OPEC members, there is no clear future for OPEC and this organization may face serious challenges in the future.
Q: At the present moment which Iran is under U.S. and its regional allies' pressure such as Saudi Arabia and UAE to cut Iran's oil export to zero, will Doha withdrawal from OPEC affect the U.S. goals toward Iran?
A: As I mentioned before in my interviews and papers it is not easy to drop Iran oil export to zero. Iran during sanction era will be able to export average 1000000 bpd and 300000 bpd condensate bpd. Iran oil export's drop is in favor of rest major oil exporters and all major exporters are satisfied with new sanctions imposed against Iran oil exports.
Q: How will be possible reaction of Russia and China to Qatar's withdraw? Will this decision affect China's One road-One belt project?
A: Russia has a plan to be a key player in LNG market. Russia is careful about all major oil and gas producers, Russia wants them to lose their share in world energy market and plans to increase its own share. China as energy costumer has its own strategy toward energy producer countries in the Middle East such as Qatar. China in promotion of its "Going out Strategy" encourages energy companies to invest in Qatar's energy sector mainly in natural gas fields. Chinese officials have repeatedly stated that China's common goal from One road One Belt project is to create dialogue, help to bring peace and stability in the Middle East, link East and West Asia and joint development, eliminate obstacles and biases. Arab Countries and Qatar has special position in this project. According to Wang Yi, Foreign Minister of China, Arab countries cooperation in One Road One Belt will bring Peace in the Middle East. China is interested to keep stability in the region to import oil and gas freely from the region. Energy security is key factor in China foreign policy. Last September PetroChina inked its biggest Qatar LNG deal as U.S. Trade at Risk and it seems that China will increase its investment in Qatar energy sector to promote Qatari cooperation in One Road One Belt project.
Omid Shokri Kalehsar, Senior Energy Security and Policy Analyst, Istanbul, follow him at @ushukrik