Filmmaker Marzieh Borumand honored at national library
December 24, 2018 - 18:18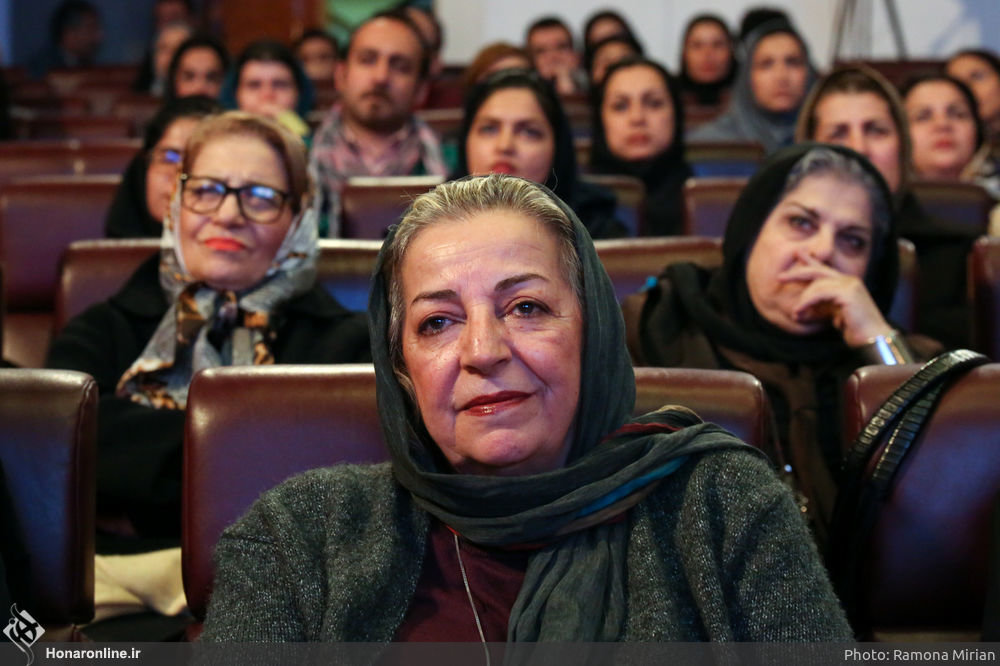 TEHRAN – Marzieh Borumand, the director of TV series such as "House of Grandma", "The City of Mice", "School of Mice" and "Ziba Barbershop" that stir fond memories of the 1980s and 1990s, was honored for her lifetime achievements at the National Library and Archives of Iran on Sunday.
"I believe in what I've made," Borumand, 67, said during her speech and added, "I don't believe in absolute evil and absolute good and I have no absolute bad character or absolute good character in my works."
Borumand who is also the writer of her own series and movies noted, "The ability for storytelling is instinctive and writers have the skill in their nature."
She said that people should be curious and read to improve their skills in writing.
She also remembered her parents and chemistry teacher Manzar Hashemi-Siahpush who launched a library with the support of schoolchildren when she was 13.
"We had to read one book each week and we also had to progress in our chemistry. In the books, I travelled to the lands where the stories were set in; I felt the pains and grief, and telling story made my way to speak and express my ideals," she stated.
Critics Sergei Barseghian and Ali Masudinia, set designer Amir Esbati and screenwriter Farhad Tohidi also delivered speeches about Borumand.
"She is a director who mostly makes films for children," Esbati said. "She is a storyteller and is a pioneer in puppetry, and should be considered an ardent supporter of puppeteers."
He also praised Borumand for her social activities, and noted that she is always straightforward.
Photo: Marzieh Borumand attends a ceremony organized at the National Library and Archives of Iran on December 23, 2018 to honor the veteran filmmaker for her lifetime achievements. (Honaronline/Ramona Mirian)
MMS/YAW