Painter Sara Ashrafi showcases new collection at Danish library
December 26, 2018 - 18:19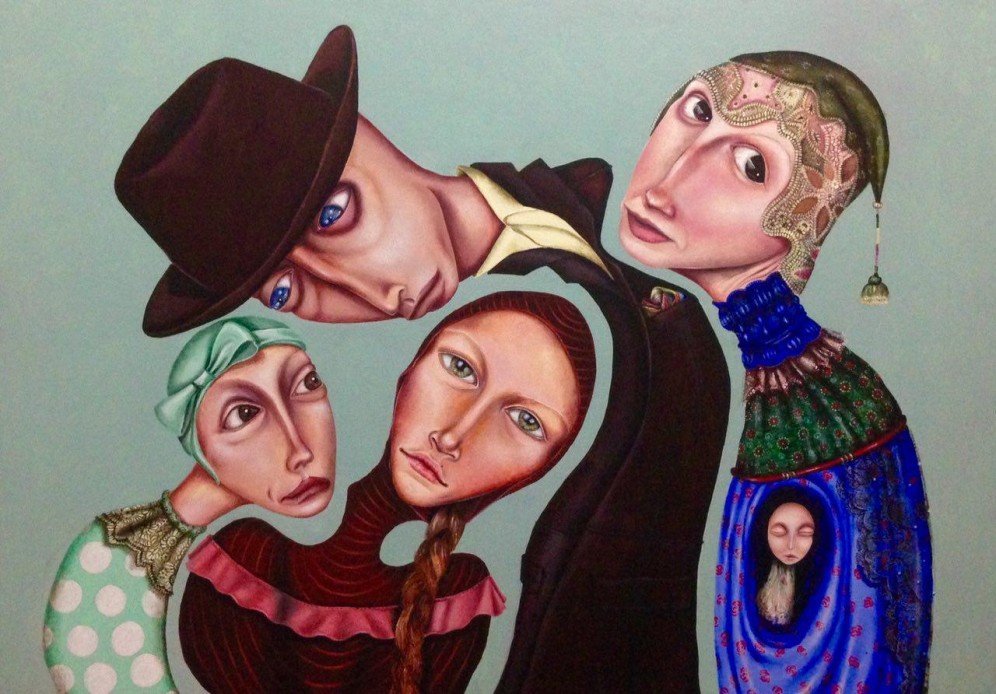 TEHRAN – Iranian surrealist painter Sara Ashrafi is displaying her latest collection in an exhibit at the Mon Public Library in Denmark, the Persian service of Honaronline reported on Wednesday.
The exhibition entitled "Tonality Means Advance without Fight" opened on November 30 and will run through January 5.
The title came into her mind when she was looking down to the earth during her air travel to Denmark.
"From the up there, the borders and the fences created by men seem like wounds on the skin of the earth," Ashrafi said.
"Wars, killings and homelessness are clearly visible in the borders and the fences. Most of the differences such as the diversity of human races, which cause wars on the earth, are just part of the beauty of life," she added.
She called painting a means or medium to describe peace and simplify the story of politics, and added, "Art can easily wield influence on politics, and an artist can be unconsciously a peace envoy."
"I'm not a political person, but I feel that it is possible to enter an unknown complexity by art. Therefore my exhibition has been warmly received and newspapers have published articles about it."
Ashrafi is frequent visitor to Denmark. Earlier in September, Ugebladet newspaper in the southeastern Danish island of Mon hung her paintings in an exhibition.
In addition, the Naestved Library and Citizens' Service in the town of Naestved showcased a collection of Ashrafi's works in an exhibition.
Photo: A painting by Iranian surrealist artist Sara Ashrafi.
MMS/YAW