Iranian military advisers have left Iraq, ambassador says
December 28, 2018 - 20:59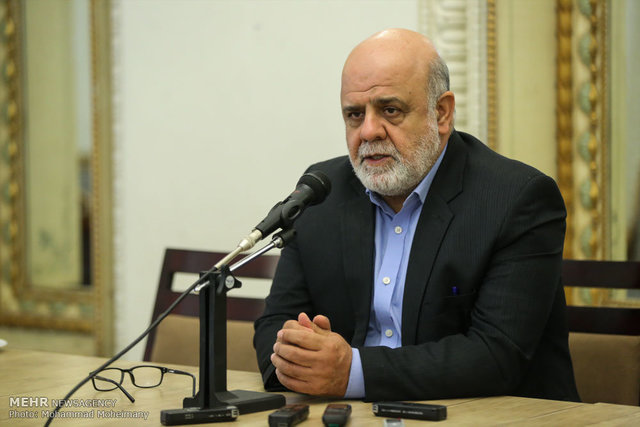 TEHRAN - Iraj Masjedi, the Iranian ambassador to Baghdad, repeated on Friday that all Iranian military advisers left Iraq after Daesh was defeated.
"Unlike the Islamic Republic of Iran, the U.S. forces have remained in Iraq despite 'end of Daesh', and instead of leaving Iraq it is building new military headquarters in some parts [of the country]," he said during a meeting with students and media activists in Baghdad.
Ambassador Masjedi added that the U.S. is seeking to keep Daesh in the region in order to perpetuate chaos in the region.
"The U.S. military presence in the region is not justified. The regional countries have enough local forces to protect themselves and there is no need to foreign forces," he stated.
He added, "The U.S. strategic policy in the region is to create instability and crisis. So, it impedes any effort that results in peace."
The ambassador also said that the media outlets should always criticize the U.S. for following the policy of bullying and interfering.
The Iraqi media activists also praised Iran's supports for Iraq during the war with Daesh.
NA/PA