Pakistan army chief sees better military ties with Iran
December 30, 2018 - 20:37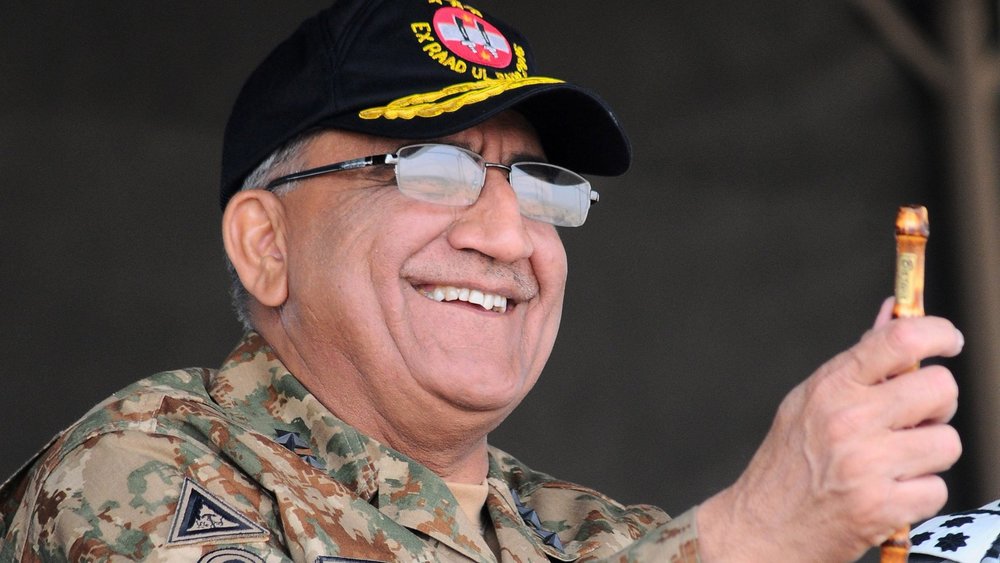 TEHRAN – Pakistan's chief of Army Staff says his country's cooperation with Iran has strengthened and will continue to enhance regional security.
"The situation will improve in the future," General Qamar Javed Bajwa told Balochistan Chief Minister Jam Kamal Khan in the army's general headquarters in the western Pakistani city of Rawalpindi on Saturday, Press TV quoted him as saying.
"I am positive that security and military cooperation with Iran will improve the situation on the common border," he added.
Over the past years, the border area has witnessed several attacks targeting the countries' security forces, with the Iranian border guards paying the highest toll.
Most recently, six Pakistani soldiers were killed when a paramilitary convoy came under attack by gunmen during a routine patrol in the mountainous district of Kech.
In October, 12 Iranian border guards were abducted near the town of Mirjaveh in Iran's Sistan-Baluchestan province and taken into Pakistan in April. Five of the guards were released last month, but the rest remain in captivity, despite Pakistan's repeated promises to have them freed.
In the deadliest incident, 11 Iranian border guards were killed in an ambush claimed by the Jaish ul-Adl terrorist group near Mirjaveh in April 2017, with the assailants fleeing into Pakistan after the attack.
Iran says it reserves the right to pursue such attackers back into neighboring countries. It announced full preparedness for joint anti-terror operations with Pakistan after terrorists killed the Pakistani troops recently.
Bajwa said maintaining the province's security was the focus of the Pakistani army, adding that the country's progress was linked to peace, stability, and progress in Balochistan.
"Enhanced security coordination on the Pakistani-Iranian border would further improve the security situation," he said, adding the fencing of Pakistan's border with Afghanistan would also contribute to the situation.
SP/PA