DOE calls on ISRC to become warning center for environment
January 2, 2019 - 21:3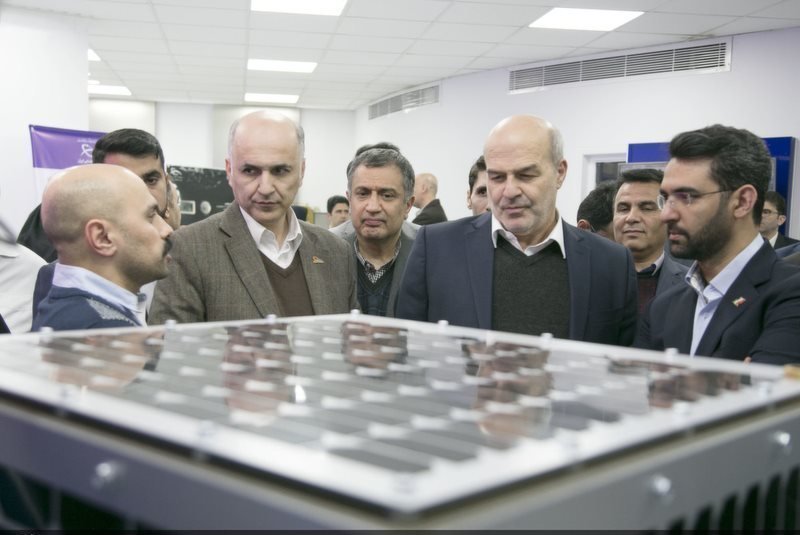 TEHRAN – The Department of Environment (DOE) chief Issa Kalantari has called on the Iranian Space Research Center (ISRC) to become a warning center for the environment and natural resources.
Kalantari made the remarks during a visit to the Iran space technology achievements exhibition held at ISRC on Tuesday, IRNA reported on Wednesday.
"Technology development without knowing how to use it, leads the planet to end up running out of resources and the environment depleted, so no resources will be left for the next generation to live," he lamented.
Criticizing poor environmental policies, Kalantari highlighted that many inappropriate policies being practiced to manage the country's natural resources, especially water, over the past 25 years, has caused 90 percent of the country's fresh water to withdrawn.
Referring to the destruction of rangelands and northern forests, he regretted that the natural and environmental resources are being depleted in a short time, while they have been living for thousands of years before we started living on earth.
Kalantari went on to note that the ISRC must warn the public about the endangered environment, "otherwise we betrayed the next generations".
"Officials must be aware of the environmental issues and risks, ISRC must also warn the country's main decision and policy makers to consider irreparable damages the environment is facing, in their decisions and policies," he explained.
FB/MQ/MG