'Playing to learn' scheme to be implemented within month
January 5, 2019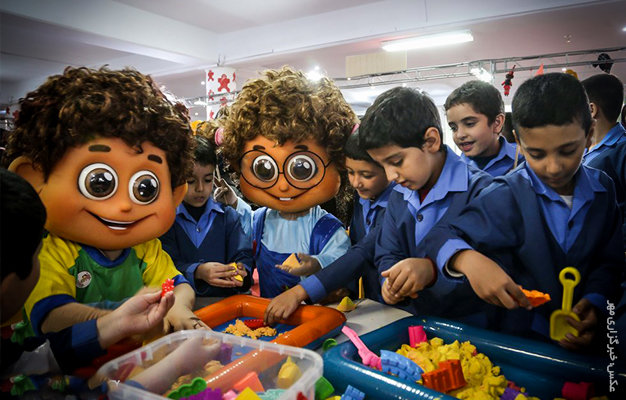 TEHRAN – With the aim of providing opportunities for deeper learning in schools a scheme titled "playing to learn" will be implemented by the Iranian calendar month of Bahman (January 21-February 19), adviser to the minister of education, Mehdi Aliakbarzadeh, has said.
Referring to the high volume of content being taught in the schools, he said that educational games can come in helpful to bear learning especially in mathematics.
Traditional classrooms are not effective any more, as gamification helps students learn far more than they learn with textbooks, so we need to provide the proper infrastructure, he stated.
He further explained that interaction and opportunities to make choices as well as strengthening children's social skills are among the virtues of the new game-based classrooms, while in the past we had very little notion of how children learn thus excluded game from the learning process at schools.
The scheme will be piloted in schools across the country by the next month, Aliakbarzadeh noted, ISNA reported on Saturday.
Deputy Education Minister Rezvan Hakimzadeh, for her part said that through the first phase of the scheme, 1000 schools from 10 provinces nationwide will implement the playing to learn scheme.
Each province comprising of 100 schools have been volunteered to hold game-based classes and assess the results, she further added.
She went on to say that literature, storytelling, role plays and arts can help develop social skills one should acquire as a child, and are far better suited to a game context than to a traditional classroom and textbook context.
Pointing to the removal of the traditional homework and its replacement with the skill-centered assignments since last year, she added that the draft of playing to learn scheme has been drawn up to be launched in the schools for deeper learning.
"Successful schools worldwide are using games along with other methods to involve the students in educational process, so we decided to pilot the scheme in volunteer schools and expand it to promote education quality," Hakimzadeh concluded.

FB/MG