IRGC to unveil progresses in building submarines
January 5, 2019 - 23:29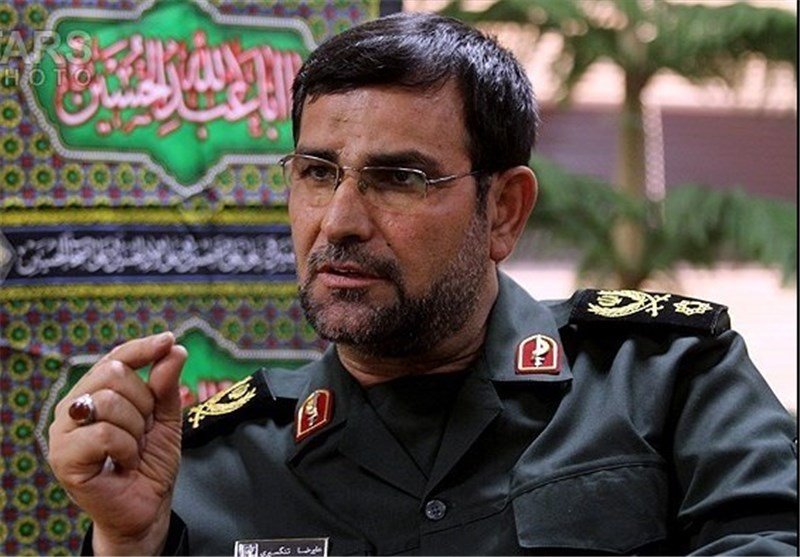 TEHRAN – The Islamic Revolution Guards Corps will start making submarines and unveil its technological achievements in this respect in the future, the IRGC Navy chief has said.
"[Progress] in the area of submarines is one of our needs which we should pursue," Rear Admiral Alireza Tangsiri told the Tasnim news agency in an interview published on Saturday.
Asked about the navy's preparedness, he said, "We are fully prepared and observe all the moves by our extra-regional enemies."
Leader of the Islamic Revolution Ayatollah Seyyed Ali Khamenei has urged the Iranian Armed Forces to boost their military capabilities and preparedness.
"Enhance your abilities and preparations so much as you can so that the enemies of Iran do not even dare to threaten this great nation," Ayatollah Khamenei said during a meeting with a group of navy commanders and officials in November.
Lauding the armed forces for their achievements, the Leader said, "The current generation of the Navy deeply believes in its ingeniousness and abilities, and the realization of projects such as the addition of Sahand destroyer, and Fateh and Ghadir submarines to the naval forces, heralds the possibility of more progress."
NA/PA