IRGC: U.S. military threats only part of psychological warfare
December 11, 2018 - 19:41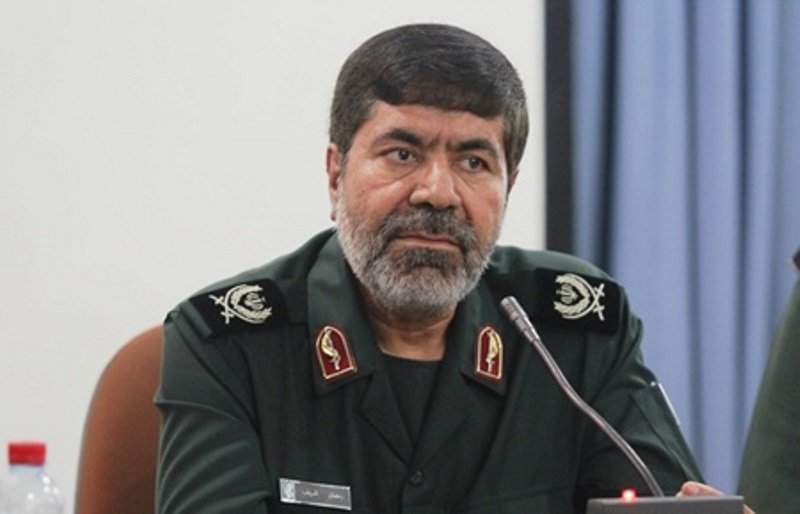 TEHRAN – The spokesman for the Islamic Revolution Guards Corps (IRGC) has dismissed the U.S. military threats against Iran as bluffs and part of the psychological warfare against the Islamic Republic.
"We have not observed any move by America at our sea or land borders. People are familiar with the Americans' statements which are mostly for psychological warfare use and aimed at boosting the morale of their supporters, including the Zionist regime and al-Saud," General Ramezan Sharif said on Monday, speaking to Fars.
Sharif stressed that Iran's regional and global enemies know that they can't confront Iran militarily. "Thanks God, we have all the necessary possibilities to give a strong and crushing response to any aggressive force against Iran."
Iran has made major progresses in manufacturing weapons.
Supreme Leader of the Islamic Revolution Ayatollah Seyed Ali Khamenei has urged the Armed Forces to reinvigorate their capabilities and deterrence power with full speed.
"The Islamic Republic of Iran does not intend to start a war against anyone but you (Armed Forces) should increase your capabilities to the extent that not only does the enemy fear attacking Iran but also the shadow of war against the Iranian nation will fade away with the help of the Armed Forces' solidarity, might and effective deployment," Ayatollah Khamenei told Navy commanders and other top military officials in late November.
He added that the Armed Forces' preparedness has played as a deterrent power against military threats.
SP/PA