Asian Cup: Iran not to underestimate debutants Yemen
January 7, 2019 - 0:0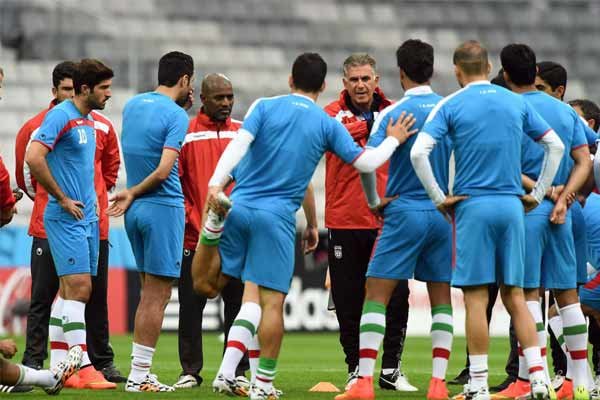 Iran won't make the mistake of underestimating Yemen while the tournament debutants won't be overawed when facing one of the Continent's biggest teams in their AFC Asian Cup Group D opener at the Mohammed bin Zayed Stadium on Monday.
Iran are chasing a fourth AFC Asian Cup title, but their first since 1976, while Yemen are determined to make their qualification for the tournament for the first time since unification one to remember.
Iran head coach Carlos Queiroz showed a glimpse of what Iran's approach will be in the tournament when he said that for the moment, the only match that matters is against Yemen.
It is a sensible approach as the largest and best ever AFC Asian Cup has already seen its first major upset with Jordan stunning defending champions Australia 1-0 in their Group B opener on Sunday.
"This is football. You cannot play a football game with a credit card of being favourites. If you don't play good football, you don't deserve to win," said Queiroz, who has been guiding Iran for eight years now.
"We came here to play good games and we have to if we want to defeat any team. Yemen are a good side and we have to respect them.
"At the same time, I am confident that my team, despite some injuries, will deliver as I always challenge them to play responsibly so that when they leave the pitch, they leave with the fans happy."
Yemen head coach Jan Kocian said his team are eager to make their tournament debut against one of Asia's biggest teams.
"The world knows Iran. They had a great World Cup and Carlos Queiroz is one of the best coaches in the world. We are, however, not going to let that get to us.
"We already have a concept of how we are going to play. We respect Iran, Iraq and Vietnam but we are not going to be afraid."
Kocian said his team, while aiming for a result, will go out with the intention of enjoying playing Iran.
"There is no pressure on the team and as a 'small' team, we are allowed to dream and that dream is to defeat Iran."