AFC Asian Cup: Iran's Faghani to officiate Japan, Turkmenistan match
January 7, 2019 - 18:54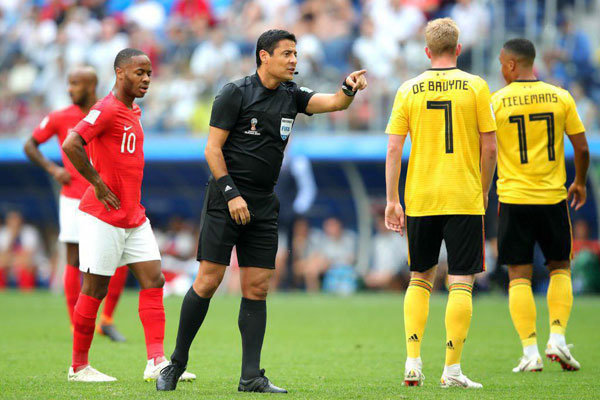 TEHRAN – Iranian's Alireza Faghani has been chosen to officiate Group F match between Japan and Turkmenistan in their 2019 AFC Asian Cup opener.
Faghani will be assisted by his countrymen Reza Sokhandan and Mohammadreza Mansouri.
In his impressive career, the 40-year-old has officiated finals of the 2014 AFC Champions League, 2015 AFC Asian Cup, 2015 FIFA Club World Cup and the 2016 Olympic Football Tournament.
Faghani started his career in 1994 and became a FIFA referee in 2008. In 2009, he become an elite referee and went on to build his career by officiating in the AFC Cup, AFC Champions League and two years later, participated in the 2014 FIFA World Cup in Brazil as a support referee.
The 2016 AFC Referee of the Year built on the experience and officiated in the 2017 FIFA Confederations Cup semi-final and was also tasked with the 2018 FIFA World Cup Qualifiers Asian play-off match between Syria and Australia.
In the 2018 FIFA World Cup, Faghani officiated German and Mexico match, Serbia and Brazil match and France and Argentina match.
He was also chosen to referee third-place playoff between Belgium and England.
Sokhandan has been an active FIFA assistant referee since 2003 and has overseen numerous AFC competitions as well as the Olympic Football Tournament and the FIFA Confederations Cup.
Mansouri also began his career about 20 years ago and has been an international referee since 2012.