By Mohsen Mohammadi
Israeli artist Yossi Lemel's work scrubbed from Tehran poster exhibition 
January 7, 2019 - 18:44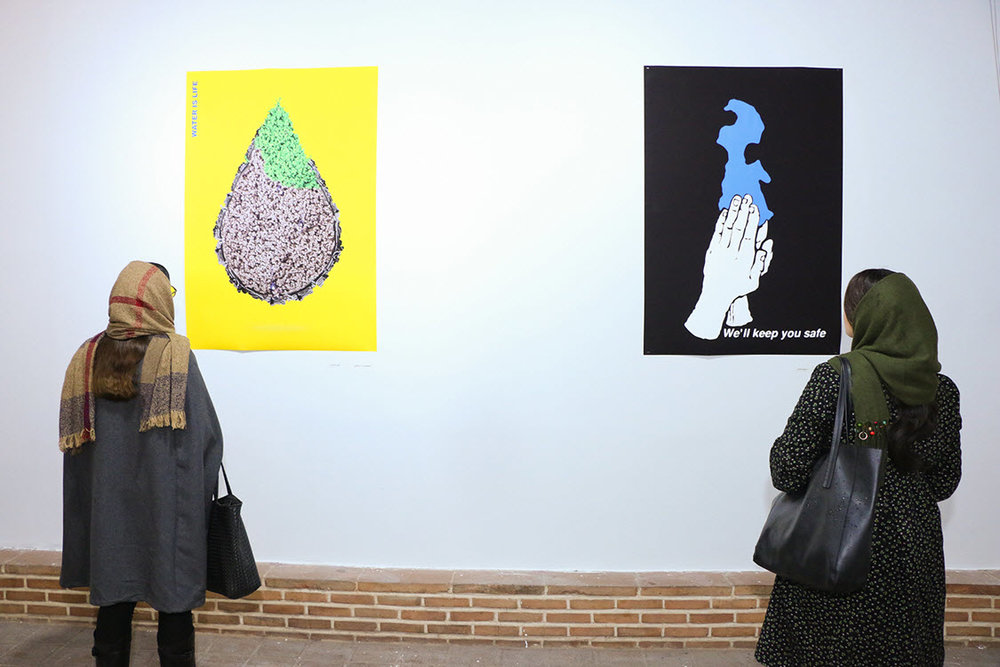 TEHRAN – A work by Israeli graphic designer Yossi Lemel has been removed from an international exhibition in Tehran of posters on the theme of drought and water shortage after the organizers discovered his real nationality.
He had declared himself a Palestinian in his application for participation in the exhibit, Mohsen Soleimani, the director of the Qasr Museum Garden, the organizer of the exhibit, said in a statement on Saturday.
The organizers realized Lemel's true nationality after he posted a copy of his entry, "Water Is Life", to the exhibition on his Instagram.
"Following the opening of the exhibition, our investigations showed that a person with the nationality of the Zionist regime has participated in the showcase as Palestinian artist," Soleimani said.
"His work was immediately removed from the exhibition," he added.
In a statement published on Monday, the Revolution and Sacred Defense Visual Arts Association criticized the organizers for display of Lemel's work at the exhibition.
The Art and Cultural Organization of the Tehran Municipality, which is the owner of the garden museum, announced on Monday that Soleimani has stepped down from his post over the gaffe. However, it was not mentioned if his resignation has been accepted.
Since the Islamic Revolution in 1979, Iran has refused to recognize Israel as a sign of support for Palestinian people.
The exhibition entitled "In Color of Life" opened at the Qasr Museum Garden last Thursday and will continue displaying works of about 50 posters by artists from Iran and 17 other countries, including Poland, Peru, South Korea, Kenia, Greece and France, until January 10.
The museum is organizing the event in collaboration with Tehran's Arasbaran Cultural Center.
Photo: Art lovers visit the In Color of Life poster international exhibition at the Qasr Museum Garden on January 3, 2019. (Qasr Museum Garden/Elaheh Karimi)
MMS/YAW