By Mahnaz Abdi
International bourse in free zones under discussion
January 7, 2019 - 21:55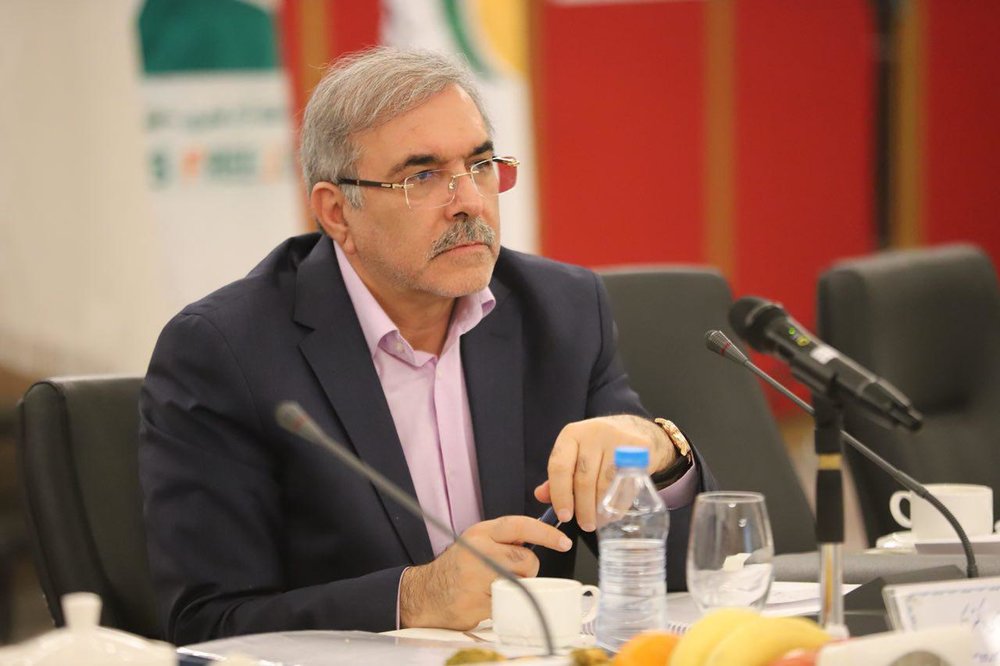 In an interview conducted by IRNA on Monday, the Secretary of Iran's Free Zones High Council Morteza Bank announced that the council has submitted the draft bill on establishment of international bourse in the country's free zones to the economic committee of the parliament and this committee is investigating the draft which will be then proposed to the cabinet.
Elaborating on preparation of the mentioned draft, Bank said, "This draft was prepared through coordination between Free Zones High Council and Securities and Exchange Organization (SEO) and then it was approved by the Supreme Council of Securities and Exchange and after that the Central Bank of Iran (CBI) made some amendments on it which made it ready to be submitted to the parliament's economic committee."
The official mentioned establishment of international bourse in the free zones as a new potential for the attraction of foreign currency resources especially foreign investment in the country and said it will provide financial resources for many projects and economic activities.
He said an international bank will conduct transitions related to this bourse and an international body will supervise its activity; emphasizing that all such issues have been considered in the mentioned draft.
Free zones' intl. bourse to combat sanctions
Approach toward free zones is generally an international approach and if a free zone acts strongly it can attract high amount of foreign investment to the country.
Foreign investment attraction is very important for Iran under the current condition when the U.S. has imposed new sanctions against the country; and in this regard the role that the free zones can play in attraction of foreign investment comes under the spotlight.
And to this end, establishment of international bourse in the free zones is a measure that has been seriously followed up in the recent months.
Free Zones High Council is laying the ground for this target and its secretary has announced that an investment guarantee fund will be set up to create more security for investment making in the free zones.
Kish to host intl. bourse
Being the fifth stock market of Iran besides Tehran Stock Exchange (TSE), Iran's over-the-counter (OTC) market known also as Iran Fara Bourse (IFB), Iran Mercantile Exchange (IME), and Iran Energy Exchange (IRENEX), the international bourse of free zones is planned to be set up on Kish Island, south of the country, as announced by Morteza Bank.
Also in last June, Head of SEO Shapour Mohammadi told IRNA that in a bid to expand Iran's euro-based transactions, Kish International Stock Exchange is planned to be inaugurated in future.
He said foreign companies can be listed in this international stock exchange on the Iranian southern island of Kish, while Iranian ones can trade by euro.
The Iranian official underlined that Trump's withdrawal from Iran's nuclear deal has not had any impact on Iranian capital market's foreign transactions.
As SEO's head explained, "Those countries who have less ties with the U.S., including the investors from our neighboring countries, can easily continue their activities in Iran."
About Europeans' activities in Iranian stock exchange, some suggestions have been made and negotiations are underway, he added.
Some say it may not be practical
Despite all positive approaches toward setting up international bourse in the free zones, some analysts believe that it would not be a practical process at the present mainly due to the current barriers Iran faces for financial transactions.
While mentioning advantages of establishing such bourse, Mehdi Tahani, a capital market analyst, has told the Young Journalists Club that such action would not be realistic and will be just a symbolic measure at the current condition of the country.