Unity essential to overcome sanctions: Jahangiri
January 8, 2019 - 20:26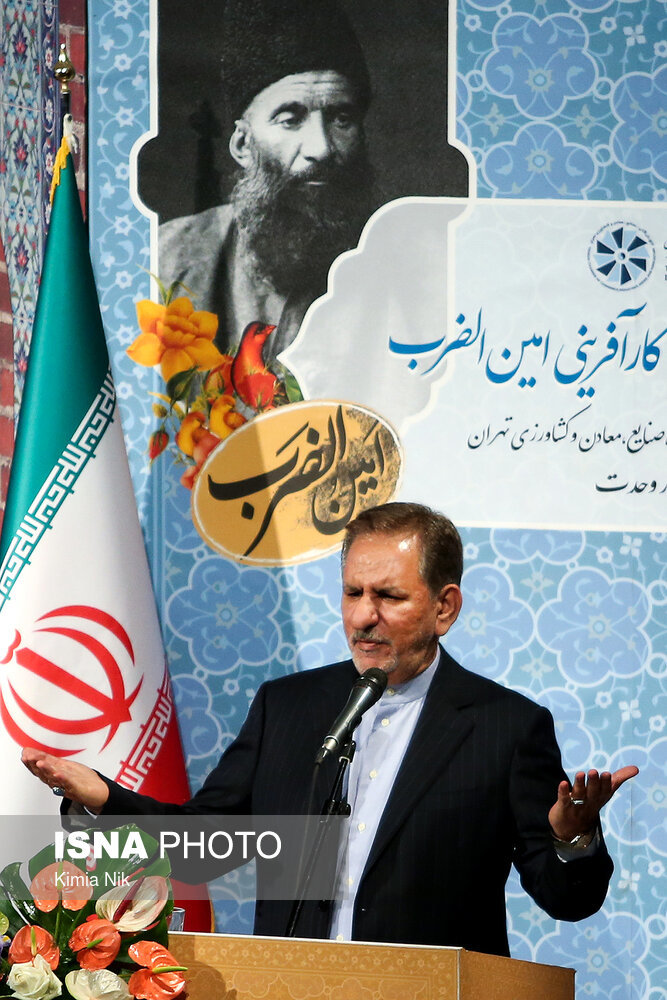 TEHRAN – Pointing to harsh economic sanction against Iran by the United States, Vice President Es'haq Jahangiri suggested on Tuesday that national unity is essential to pass this hard time and solve the economic problems.
"The U.S. seeks to make living hard for the people and lead Iran towards economic and internal collapse. However, we can make this period [of difficult economic time] short through management based on certain conditions. The first condition is that the country's political officials accept that they should protect the internal unity and integrity and not give in to hardliners," he said during a ceremony.
U.S. President Donald Trump withdrew Washington unilaterally from the 2015 nuclear deal in May and ordered sanctions against Iran. The first round of sanctions went into force on August 6 and the second round, which targets Iran's oil exports and banks, were snapped back on November 4.
U.S. Secretary of State Mike Pompeo announced in May that the U.S. will apply economic and military pressure against Iran and will impose "the strongest sanctions in history" on the Islamic Republic.
In an interview with BBC Persian in November Pompeo, Pompeo also said Iranian officials must listen to Washington "if they want their people to eat".
Also in November 2018, a week after a tough new round of sanctions against Iran came into force, Trump's National Security Adviser John Bolton vowed to "squeeze" Iran "until the pips squeak".
"As the British say, squeeze them until the pips squeak….We are also going to significantly increase the enforcement of sanctions," Bolton said while visiting Singapore.
'Iran facing a demon like U.S.'
Jahangiri also criticized a number of Iranian officials who try to eliminate their rivals while the people are under economic pressure.
"We should help the people. The people face a demon like the U.S. which has put the country's businessmen under pressure," the vice president remarked.
Elsewhere, he attached great importance to entrepreneurs' role in solving the economic problems.
Jahangiri promised that he will support entrepreneurs.
NA/PA