U.S. to suffer heaviest defeat in history: Ayatollah Khamenei
March 15, 2019 - 20:6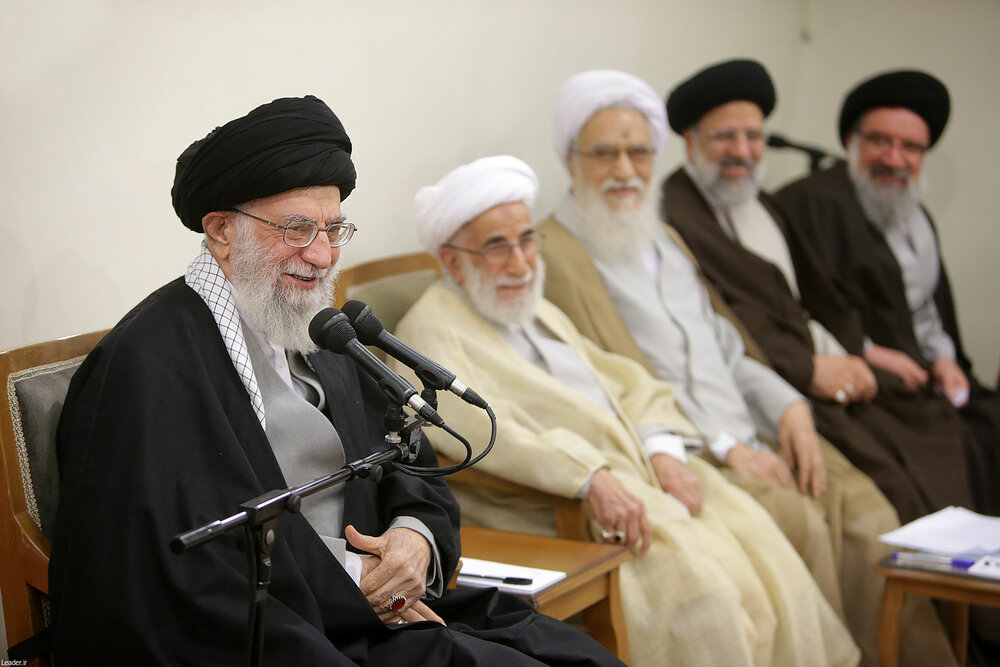 TEHRAN - Leader of the Islamic Revolution Ayatollah Seyyed Ali Khamenei said on Thursday that Washington has imposed the "strongest sanctions in history" on Iran, however, the U.S. will suffer "heaviest defeat in history".
"The U.S. has said several times that sanctions against Iran are the strongest sanctions in history. They are right. I said in response to what they said that the U.S. defeat in this respect will be the heaviest in history," the Leader said during a meeting with members of the Assembly of Experts.
Ayatollah Khamenei said it is "essential" to make every effort to offset sanctions. "Maximum mobilization against maximum pressure is essential."
"Today, the enemies' pressure is maximum which means that they are using all their resources and capabilities. First the U.S. and then the Zionists along with the Westerners and all the Europeans (on the sidelines)," the Leader stated.
He noted that the U.S. has removed ban on purchasing Iran's oil by certain European countries, yet they refrain to buy Iran's oil and this is a "particular type of enmity".
U.S. President Trump unilaterally pulled Washington out of the nuclear deal in May 2018 and ordered reimposition of sanctions against Iran.
U.S. Secretary of State Mike Pompeo announced in May 2018 that the U.S. will apply economic and military pressure against Iran and will impose "the strongest sanctions in history" on the Islamic Republic.
John Bolton, the national security advisor to President Trump, said in November 2018, "We think the (Iranian) government is under real pressure and it's our intention to squeeze them very hard. As the British say, squeeze them until the pips squeak."
Elsewhere in his remarks, the Leader said that when there is discussion about approving an international convention, it is not good for officials to accuse each other of being an element of the enemy.
"When a certain convention or agreement is being discussed in the county, supporters and opponents should express their points of views, and the two sides should not accuse each other of camaraderie with the enemy" and inflame conflict with one another, Ayatollah Khamenei pointed out.
Ayatollah Khamenei was indirectly referring to heated debates between the government and the rival faction on whether to join the Financial Action Task Force (FATF) or not.
NA/PA