Iran-U.S. differences non-negotiable, Rouhani says
March 6, 2019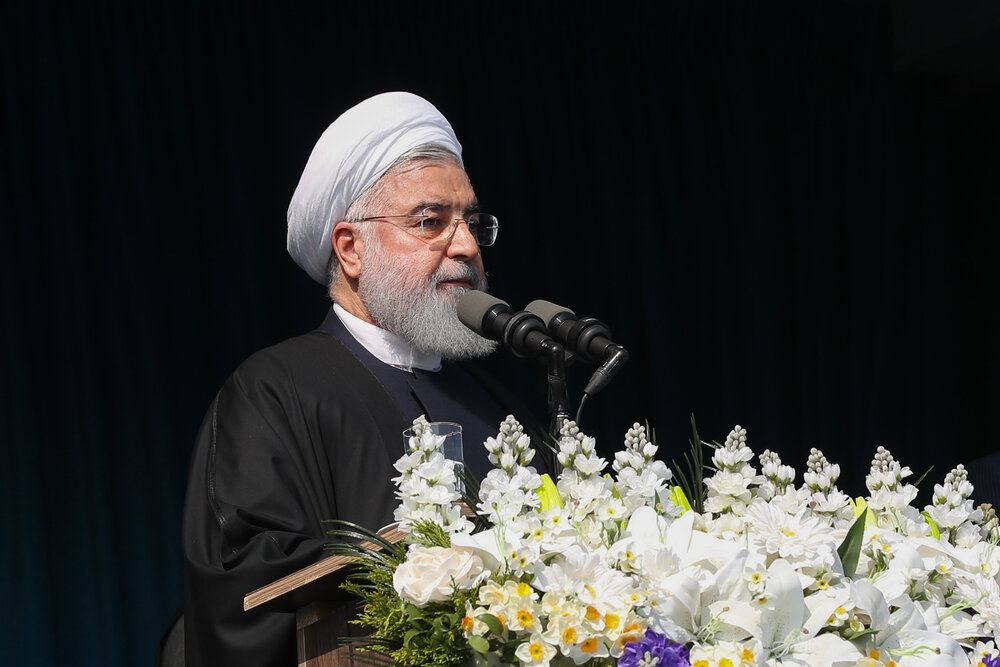 TEHRAN – Iranian President Hassan Rouhani said on Wednesday that differences between Iran and the U.S. are non-negotiable.
"The differences with the U.S. cannot be negotiated and compromised on, we should make the enemy back off and continue our path of glory," he said, addressing a gathering of people in Lahijan, Gilan province.
He noted that Iran will continue the path of "independence", "progress", "freedom" and "democracy".
The president said that the government has no fear of the economic war that the Trump administration has launched against Iran by unilaterally pulling out of the international 2015 nuclear deal and reimposing sanctions against Iran.
He also said, "By permission of the Leader of the Revolution [Ayatollah Ali Khamenei], the president is commander of countering enemies' economic war against Iran."
Calling the current situation very "sensitive", the president said the Iranians have always resisted enemies' pressure.
"The enemy imagined that the people will be defeated after the first and second rounds of sanctions, however, the nation stood against them and foiled all the plots," Rouhani remarked.
In May 2018, U.S. President Donald Trump unilaterally pulled Washington out of the JCPOA and ordered reimposition of sanctions against Iran. The first round of sanctions went into force on August 6 and the second round, which targets Iran's oil exports and banks, were snapped back on November 4.
By withdrawing from the JCPOA, the United States violated international law because the agreement has been endorsed by the UN Security Council Resolution 2231.
NA/PA