Iranians will not give in to pressure: Rouhani
March 18, 2019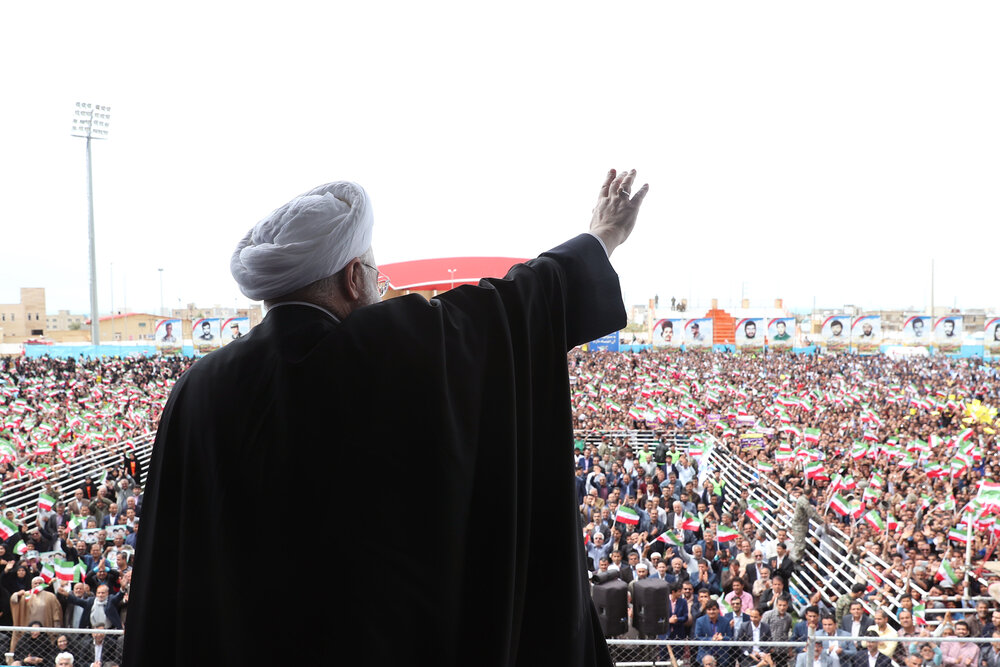 TEHRAN – President Hassan Rouhani said on Sunday that the Iranian people will resist economic pressure created by the United States' sanctions and will not "give in to enemies".
"The enemies set hope on deviating the people from path of revolution, system…, but these people accepted the difficulties and gave negative response to the enemies with a loud voice," he told a gathering of people in the coastal city of Bushehr, where he inaugurated phases 13 and 22 to 24 of the South Pars gas field.
Rouhani went on to say that the government will stand beside the people in these difficult days. He also said that Iran will continue implementing projects despite economic sanctions.
"It means that the nation will continue its path in spite of enemies' pressure."
The president also said despite efforts by the U.S., the Zionist regime and Saudi Arabia to demonize Iran, Tehran is determined to expand its relations with its neighbors.
"The U.S., Zionists and other reactionary countries in the region are exerting pressure on the Iranian people, however, we will expand relations with our neighbors," Rouhani remarked.
Rouhani made three-day tour of Iraq on March 11-13. His visit prompted an angry reaction by Brian Hook, the U.S. State Department special envoy on Iran. During the trip Iran and Iraq set a roadmap for close economic and political relationship.
U.S. President Trump unilaterally pulled Washington out of the nuclear deal in May 2018 and ordered reimposition of sanctions against Iran.
U.S. Secretary of State Mike Pompeo announced in May 2018 that the U.S. will apply economic and military pressure against Iran and will impose "the strongest sanctions in history" on the Islamic Republic.
John Bolton, the national security advisor to President Trump, said in November 2018, "We think the (Iranian) government is under real pressure and it's our intention to squeeze them very hard. As the British say, squeeze them until the pips squeak."
Leader of the Islamic Revolution Ayatollah Seyyed Ali Khamenei said on Thursday that Washington has imposed the "strongest sanctions in history" on Iran, however, the U.S. will suffer "heaviest defeat in history".
NA/PA