Clunker vehicles scrappage drops by 65% in Iran 
January 9, 2019 - 10:44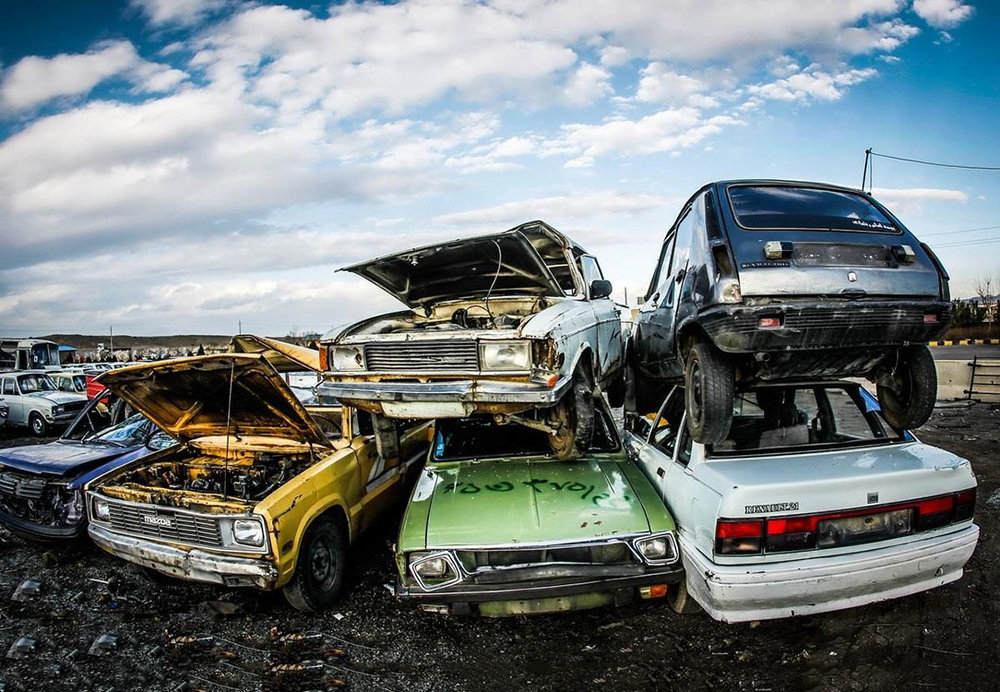 TEHRAN— The scrappage of clunker vehicles has decreased by 65 percent in the current Iranian calendar year (starting on March 21, 2018) compared to a year earlier, an official with traffic police has said.
While last year some 140,000 vehicles were scrapped this year only 50,000 old vehicles were discarded, Mehr news agency quoted Ali Mohammadi as saying on Tuesday.
The drop in vehicle importation to the country as well as increased prices of vehicles in the country are the main contributors to the decrease in the number of old vehicles removed from service, Mohammadi suggested.
It is customary for the importers to scrap one or more cars, depending on the model of the new car they plan to import, in order to get the legal permit to bring the cars into the country.
Clunker cars, normally producing great deal of emission, can lead to air pollution especially in metropolises like Tehran.
Tehraners have experienced a fortnight of clean air quality since the beginning of the current Iranian calendar year.
MQ/MG