Raisina Dialogue: 'Ensuring zero tolerance towards terrorism need of hour'
January 10, 2019 - 11:46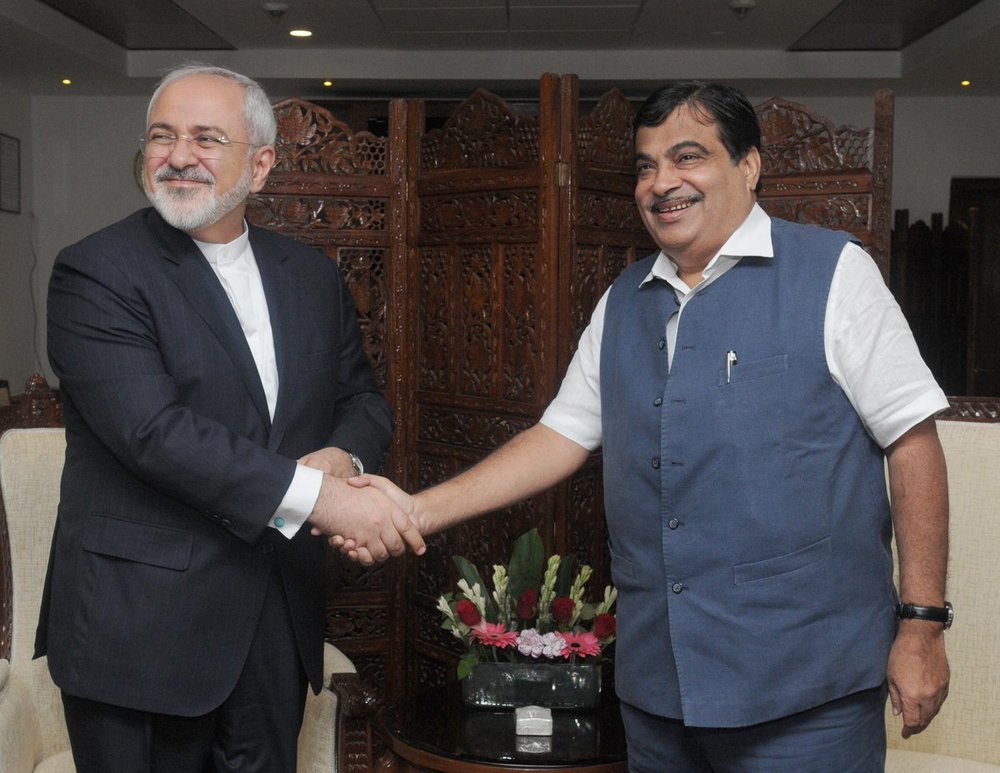 TEHRAN - Asserting that no country is immune to the "existential threat" of terrorism, India's External Affairs Minister Sushma Swaraj on Wednesday said the need of hour is to ensure zero tolerance towards terrorism and those using it as an "instrument of convenience".
Swaraj made these remarks while speaking at the Raisina Dialogue organized by India's leading think tank Observer Research Foundation in collaboration with India's Ministry of External Affairs in New Delhi.
She said that with unwavering belief in multilateralism, India speaks not just for itself but also for the cause of justice, opportunity and prosperity around the world.
"For us, transformation is not just a domestic agenda but a global vision," she said, while maintaining that terrorism was first among the "critical challenges" confronting the world.
"There was a time when India would talk about terrorism and it would be treated as a law and order issue at many global platforms. Today, no country, big or small, is immune to the existential threat, particularly terrorism actively supported and sponsored by states," Swaraj said.
Indian army chief General Bipin Rawat, while participating in a panel discussion at the Raisina Dialogue, said talks with Taliban are in the interest of stability in Afghanistan as long as there are no preconditions attached to the talks.
Noting that Pakistan treated Afghanistan as its backyard, Gen. Rawat said Islamabad wants a situation in the war-ravaged country that is favorable to it.
"Yes, there should be talks with Taliban as long as they do not come out with any preconditions and so long as they are looking at lasting peace in Afghanistan and bring stability in that country. It is in our interest, in the regions interest and in Pakistan's interest," he stressed.
Gen Rawat said preconditions in a dialogue process gives undue advantage to one of the parties. "When you start attaching preconditions, it gives a sense of a notional victory that one or the other side is taking from a position of strength," he noted.
There have been several rounds of talks in recent months between Taliban and U.S, besides some regional countries including Iran, Russia, UAE and China.
While the talks between Taliban and U.S. have failed to produce a breakthrough, as Taliban has listed withdrawal of all foreign forces from Afghanistan as their main demand, the talks hosted by Moscow and Tehran have been purposeful, according to sources.
Responding to questions on the phenomenon of radicalization globally and the trend in India, General Rawat said it has taken a different form in India as seen in Jammu and Kashmir.
"We see a different form of radicalization in Jammu and Kashmir. Youth are being radicalized due to lot of misinformation," he said.
Gen Rawat also added that terror group ISIS has not been able to gain foothold in the manner "it has in some other countries, despite large number of Muslims (in India)."
"Radicalization is happening through the media," he stated and added that so long as media keeps giving coverage and focus to terrorist activities it is there to stay.
Earlier, on Tuesday, inaugurating the fourth Raisina Dialogue 2019, Norway's Prime Minister Erna Solberg cautioned that the economic rivalry between nations cannot be "allowed" to dominate world order.
"We cannot afford to let protectionism, economic rivalry take a dominant role. Free trade creates winners, protectionism does not," she said.
Solberg, who delivered the inaugural address, stressed on the need for global cooperation in solving international problems, and pushed for all countries to work towards meeting the Sustainable Development Goals, even though it is "tough".
Speakers from over 92 countries, including Iranian Foreign Minister Javad Zarif, former Afghanistan President Hamid Karzai, former UK Prime Minister Tony Blair are participating in the fourth edition of the high-profile dialogue hosted by Indian government.
This year, discussions at the dialogue, which has the theme of 'A World Reorder: New Geometries; Fluid Partnerships; Uncertain Outcomes', will seek to address issues arising from ongoing global transitions and changes to the world order, triggered by unique leaders, innovative partnerships and new technologies.