Persian Gulf Star Refinery's 3rd phase comes on stream
January 9, 2019 - 19:13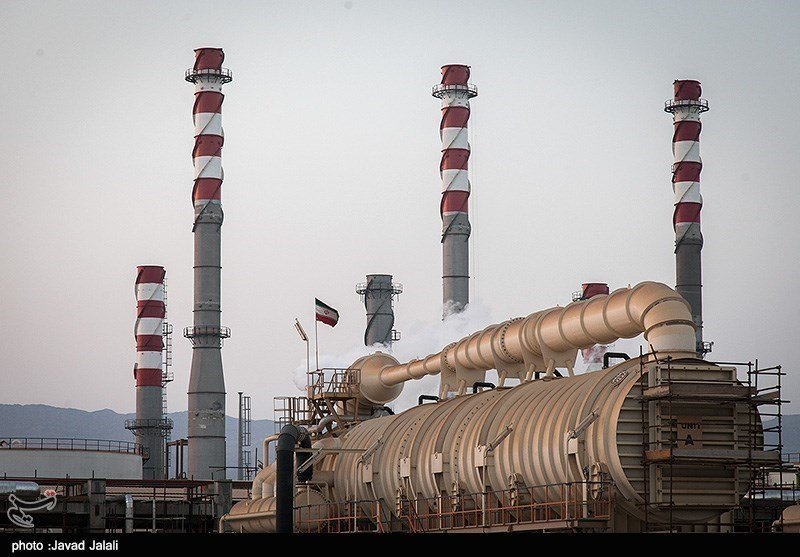 TEHRAN- The third phase of Persian Gulf Star Refinery (PGSR), in south of Iran, was put into operation on Wednesday, IRNA reported.
Speaking in the inaugural ceremony, Mohammad-Ali Dadvar the managing director of the refinery, put the output of the 3rd phase at 12-15 million liters per day, saying that the total output will be stabled at 45 million liters per day within a week.
As reported by ISNA, after the inaugural ceremony, a press conference was also held at the refinery complex during which the managing director of National Iranian Oil Refining and Distribution Company (NIORDC) noted that the average gasoline production in the country stood at 67.28 million liters per day in the past Iranian calendar year (March 2017 – March 2018), and with phases two and three of PGSR going operational the figure reached 87.95 million liters per day in the current year.
Alireza Sadeq-Abadi also announced that the country's gasoline imports have been reduced to zero since the Iranian calendar month of Mehr (started on September 22).
Persian Gulf Star Refinery in the southern province of Hormozgan is the first of its kind designed based on gas condensate feedstock received from South Pars gas field which Iran shares with Qatar in the Persian Gulf.
Construction of the refinery started in 2006, but the project was delayed as the result of some mismanagement and also financial limitation due to the West-led sanctions against Iran.
Persian Gulf Star, the Middle East's largest processing facility for gas condensate, is planned to play a big role to turn Iran into an exporter of gasoline.
EF/MA