"Ganjur" to celebrate centenary of children's theater in Iran
January 9, 2019 - 18:52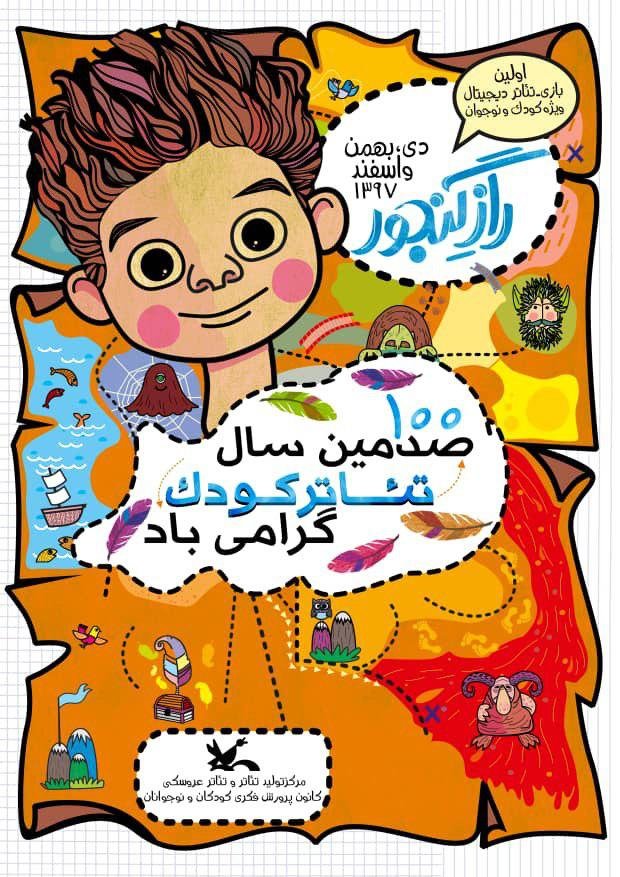 TEHRAN – The cast and crew members of "Mystery of Ganjur", a play on stage at the Institute for Intellectual Development of Children and Young Adults (IIDCYA), plan to mark on Saturday 100 years since early modern children's theatrical performances were staged by Jabbar Baghcheban in Iran.
Veteran children's theater experts, including Davud Kianian, Hassan Dadashgar and Adel Bozdudeh, are expected to attend the celebration.
A group of labor children have also been invited to attend the event, which will be followed by cutting the cake for 100 years of Iranian children's theater.
The guests are also scheduled to visit an exhibition of puppets created by students of veteran puppet maker Homa Jeddikar.
The celebration will come to an end with a performance of "Mystery of Ganjur" from directors Hani Hosseini and Marzieh Naderi.
The story of the play is set in an unknown country where Palasht, the monster of evil, robs the people of all their happiness and they gradually forget happiness. However, Ganjur, a boy that lives with Simorgh, a mystical bird in Iranian mythology, decides to fight the monster to bring back happiness. But he needs the people to help him in this struggle.
Photo: A poster for "Mystery of Ganjur" by Hani Hosseini and Marzieh Naderi.

MMS/YAW