Payam satellite fails to reach orbit
January 15, 2019 - 14:13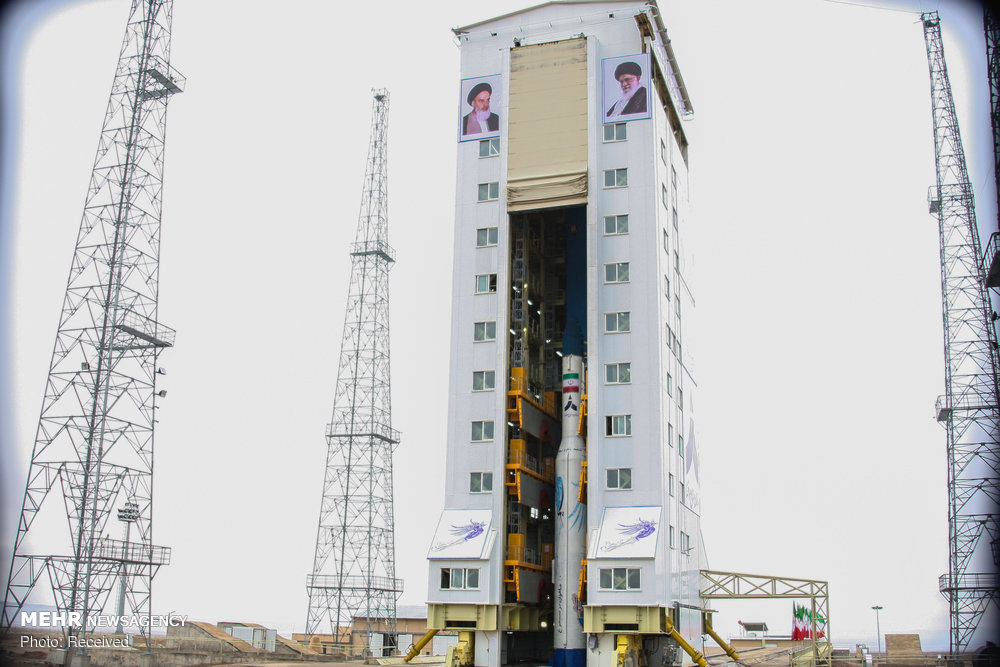 TEHRAN- Iran launched homegrown Payam satellite early on Tuesday, however, the satellite's carrier rocket could not reach the "necessary speed" and so did not reach the orbit, the information and communication technology (ICT) minister told the state TV.
Mohammad Javad Azari Jahromi said that the satellite successfully passed the first and second stages of the launch, but could not reach the "necessary speed" in the third stage.
The satellite was launched from Imam Khomeini Spaceport in Kerman on 4:30 a.m. local time by the Ministry of Defense, he announced.
It took 500 seconds to reach the orbit above the southeastern port of Chabahar, he explained.
Payam, a 90kg non-military satellite, was planned to be sent into a 500km orbit using domestically-made Safir satellite-carrier rocket.
Manufactured by Amirkabir University of Technology, the image resolution of the Payam satellite is 45 meters and can stay in orbit for three years.
"I want to make you happy with good news, however, life is not what we expect most of time … but we should not back out! This is when we manifest our differences with other nations in high spirit and bravery, we prove others that 'Dousti' will be successful, Inshallah," Jahromi twitted on his account Saturday morning.
Dousti satellite, is another homegrown production, which passed the pre-launch tests and is ready for launch.
Dousti satellite
Literally means 'friendship', Dousti satellite is manufactured at the Sharif University of Technology.
Over 150 experts in different fields of electronics, aerospace, computer science, mechanics and industry from five faculties manufactured the satellite.
The satellite takes images with better than 30 meter resolution, investigate of vegetation and monitors water resources.
Dousti will be placed into the orbit 500 kilometers above the earth's surface.
Iran has launched several short-lived satellites into orbit over the past decade, including the Simorgh and the Pajouhesh.
SB/MQ/MG