Iran warns Netanyahu about threatening Iran
January 18, 2019 - 23:29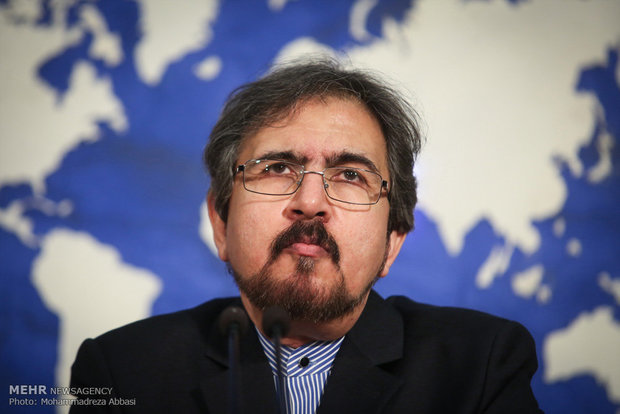 TEHRAN - Iranian Foreign Ministry spokesman Bahram Qassemi said on Wednesday that Israeli Prime Minister Benjamin Netanyahu should stop threatening Iran.
His comments came as Netanyahu said on Wednesday that Iran should leave Syria or Israel will continue hitting Iran's positions in Syria.
Qassemi noted that Iran has advisory presence in Syria upon request by Damascus.
"Iran cannot be threatened. If needed, we will teach them how to talk and take move," he said.
He added, "The Islamic Republic of Iran is a capable country and what it says is right and precise. So, what the prime minister of this regime [the Zionist regime of Israel] says is nonsense and propaganda."
NA/PA