Knowledge-based products introduced in Bushehr
January 23, 2019 - 21:48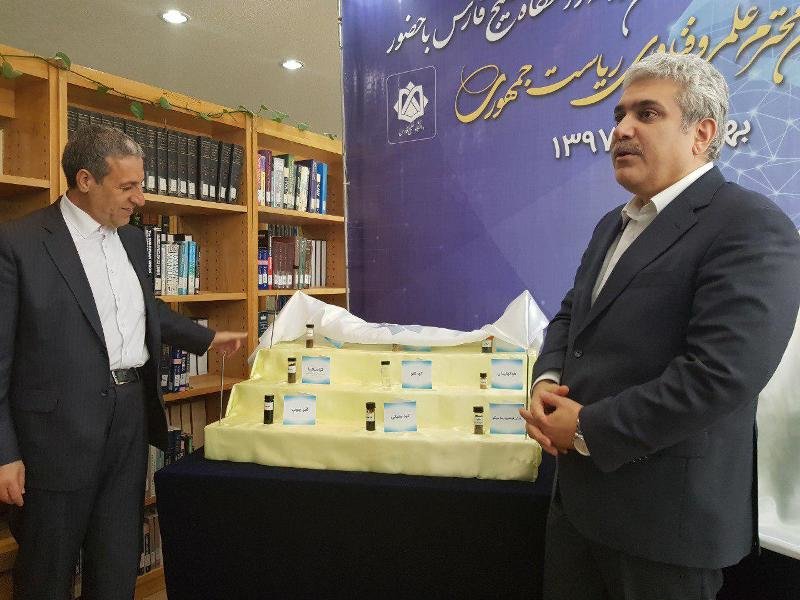 TEHRAN – A total of 13 technological and biotechnological products manufactured by the students and academics at the Persian Gulf University in Bushehr, southern Iran, were unveiled during a ceremony on Monday.
The vice president for science and technology, Sourena Sattari, attended the event.
Alongside with four technological products, agar, wood pitch and nano silica fertilizer are amongst nine biological products, which were unveiled during the ceremony.
During his trip, Sattari also inaugurated the innovation center at the university and paid visits to knowledge-based companies at the university's science and technology park.
The government should provide conditions and necessary infrastructure for young generation's activities and wealth creation, Sattari said.
He said that development should be based on ecosystem, otherwise it will not be beneficial.
"In a knowledge economy we should pay attention to human resources, which should be self-confidence, innovative and motivated," he said.
The innovation ecosystem has led to job creation, knowledge economy and added value, he added.
"The government should support talented young generation and the ecosystem."
Entrepreneurs should be made sure that nobody can stop their business since the shutdown of each knowledge firm damages the country's development, he emphasized.
Actually an entrepreneur should start his or her business with personal investment and the government is responsible for safe ecosystem, he explained.
"Now there are about 4000 knowledge-based firms established in Iran and 34 knowledge firms are active in Bushehr province, which indicates a new approach toward research and innovative ideas that have a great influence on everyday life."
Oil money corrupts technology, innovation, human resources and research, he said.
Startups have already solved many problems of the country with their innovative ideas, he concluded.
SB/MQ/MG