By staff and agency
Russian diplomat calls Warsaw conference 'counterproductive'
January 23, 2019 - 21:53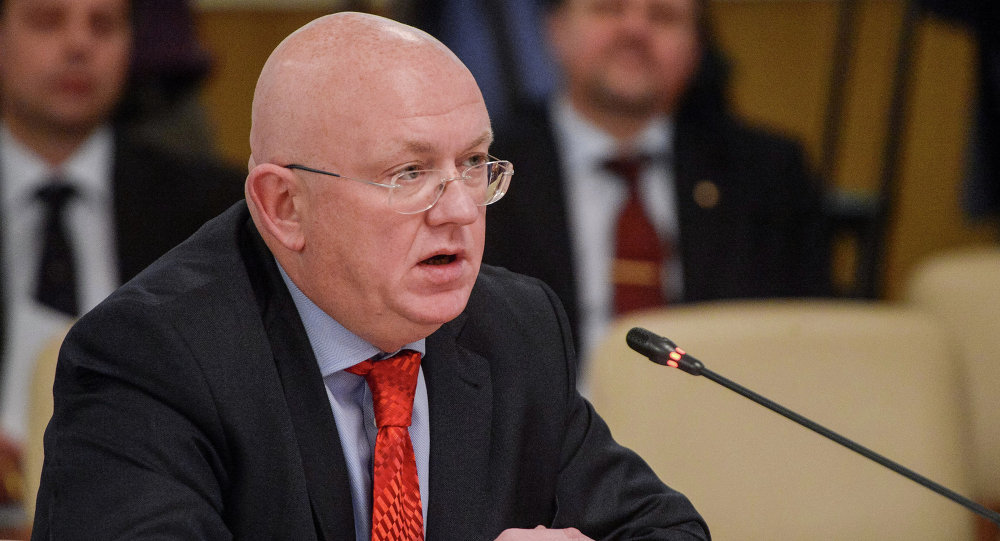 Russia's Ambassador to the UN Vasily Nebenzya has said that joint U.S.-Poland conference on the Middle East in Warsaw will be "counterproductive".
"Attempts to create some kind of military alliances in the region, holding different conferences and focusing on having a simplified unilateral approach to the region that is clearly linked just to Iran, is counterproductive," Big News Network quoted him as saying, addressing the Security Council on Tuesday.
The conference will fail to bolster Middle East security because of its "one-country aspect" and failure to address the Israeli-Palestinian conflict, he added.
He also asked why Iran, a regional power, was not invited if the conference was aimed at tackling regional stability.
U.S. Secretary of State Mike Pompeo announced on January 11 that Warsaw will host a conference that "includes an important element of making sure that Iran is not a destabilizing influence" in the region.
The conference is set to be held on Feb. 13-14.
The Iranian Foreign Ministry summoned on January 13 Polish charge d'affaires to Tehran Wojciech Unolt to protest Poland's bid to co-host the anti-Iran conference.
Iranian Foreign Minister Mohammad Javad Zarif has described the move as "shameful" in light of the fact that Iran saved Poles during World War II.
"Polish Govt can't wash the shame: while Iran saved Poles in WWII, it now hosts desperate anti-Iran circus," Zarif tweeted.
EU foreign policy chief Federica Mogherini has said that she will not attend the Warsaw conference.
Iranian Deputy Foreign Minister Abbas Araqchi met in Tehran on Monday with Polish Deputy Foreign Minister Maciej Lang to discuss the conference.
Araqchi said that Iran will not allow formation of coalition against its interests by any country in or outside the region.
Lang said the Warsaw conference "is not against any country including the Islamic Republic of Iran".
He added that Poland considers Iran as an important player in the Middle East and that the aim of the conference is to help resolve problems in the region and "Poland as the friend of Iran will not allow any move against Iran."
NA/PA