Leader pays tribute to Imam Khomeini
January 31, 2019 - 0:15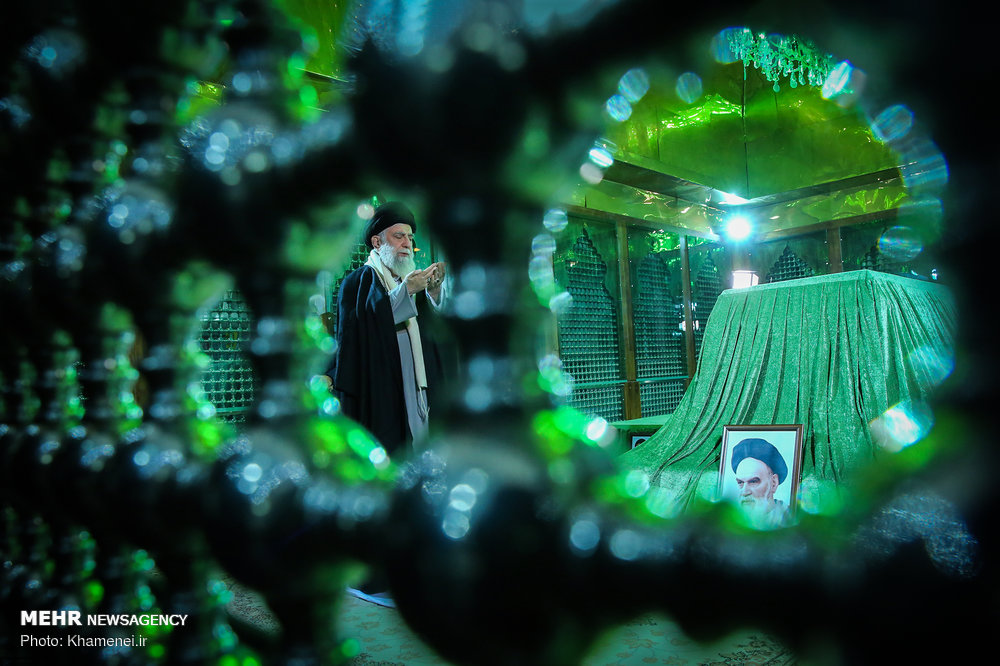 TEHRAN – As the 40th anniversary of the Islamic Revolution approaches, Leader of the Islamic Revolution Ayatollah Ali Khamenei paid respect to late founder of the Islamic Republic Imam Khomeini on Wednesday.
Visiting Imam Khomeini's mausoleum in southern Tehran, he offered his prayers and recited verses from the Holy Quran.
The Leader then visited the burial ground of the martyrs, where he prayed for the souls of the people who lost their lives either during the popular uprising that led to the Revolution or in the course of their struggle to uphold revolutionary values afterwards, in Behesht-e Zahra, Tehran's main cemetery.
Ayatollah Khamenei also paid tribute to those martyred on June 28, 1981, during a bomb attack staged by the notorious Mujahedin-e-Khalq Organization (MKO) terror group in Tehran, Press TV reported.
The Leader also offered his prayers at the tombstones of those who lost their lives during the 1980-88 Iraq's war against the Islamic Republic.
SP/PA