8% diagnosed with HPV in sample population
January 31, 2019 - 0:35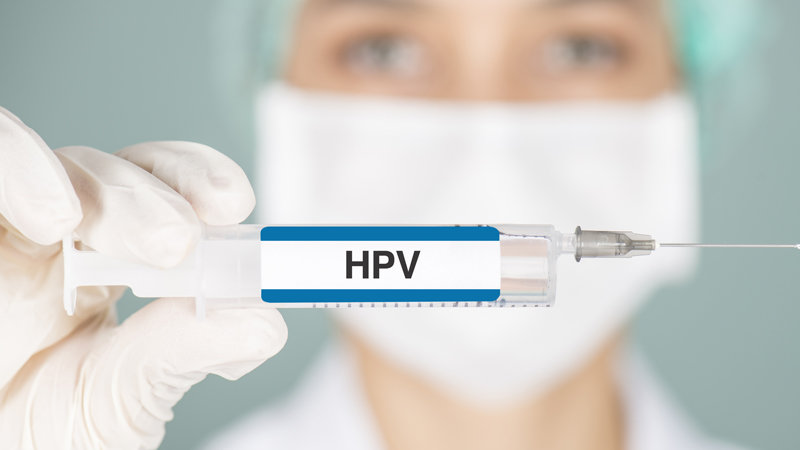 TEHRAN- Eight percent were diagnosed with human papillomavirus (HPV) in Health Ministry's pilot program for early detection of cervical cancer, said the ministry's head of cancer department. 
"In our opinion, eight percent is an alarming number, so we recommend that all people receive the HPV vaccine," ISNA quoted Ali Qanbari-Motlaq as saying.
The right age for receiving the vaccine for girls is usually between 9 and 26, he added.
The results were derived from a pilot program for early detection of cancer that also included examinations for cervical cancer.
According to World Health Organization (WHO), HPV is a group of viruses that are extremely common worldwide.
According to WHO:
* There are more than 100 types of HPV, of which at least 14 are cancer-causing (also known as high risk type).
* HPV is mainly transmitted through sexual contact and most people are infected with HPV shortly after the onset of sexual activity.
* Cervical cancer is caused by sexually acquired infection with certain types of HPV.
* Two HPV types (16 and 18) cause 70% of cervical cancers and pre-cancerous cervical lesions.
* There is also evidence linking HPV with cancers of the anus, vulva, vagina, penis and oropharynx.
* Cervical cancer is the second most common cancer in women living in less developed regions with an estimated 570,000 new cases in 2018 (84% of the new cases worldwide).
"In our opinion, eight percent is an alarming number, so we recommend that all people receive the HPV vaccine."
According to Qanbari-Motlaq, the early cancer detection plan was mainly focused on detecting three cancers: cancers of the breast, cervix and colon. It was first started in 2014 and it was piloted in 2015 and 2016 in four cities. After the pilot projects and recognition of their shortcomings, the new round of examining people for early diagnosis of cancer began and in 2018, 50,000 people in every medical science university were examined.
What happened to HPV vaccine?
"Currently we can't initiate a national program for HPV vaccinations, but we recommend people to receive the vaccine on their own," Qanbari-Motlaq explained.
"Our biggest challenge in producing the HPV vaccine is the costs. Currently, two organizations have started doing research about HPV vaccine production and if we can come up with a cost-effective plan to produce the vaccine or import it we would certainly do it," he said.
He went on to say that a "Specialized HPV Laboratory" has been set up and is ready to be inaugurated.
The laboratory has the capacity of running at least 1,500 tests per day, he added.
"This laboratory was designed based on the global medical experience, and will enable us to detect cases suspicious with HPV with high precision and with a very low cost," he further explained.
SJ/MQ/MG