Iran, Iraq set up payment mechanism to facilitate trade
February 6, 2019 - 20:0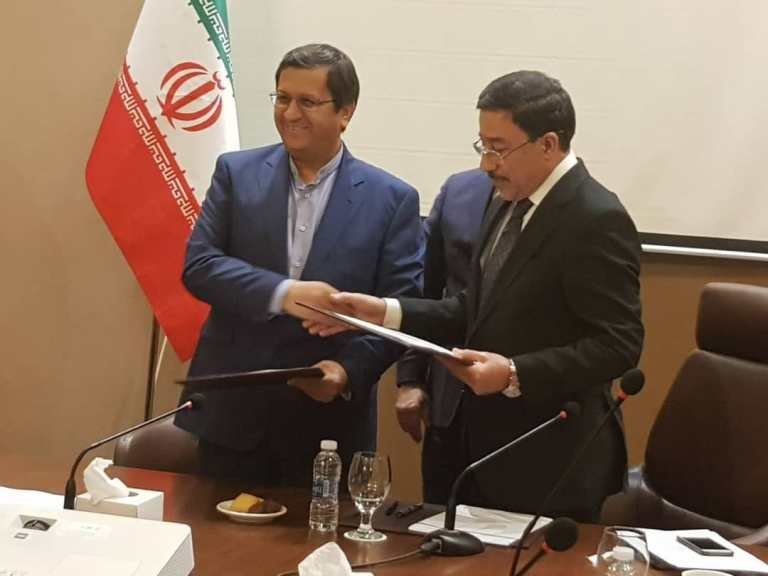 TEHRAN – Central banks of Iran and Iraq reached an agreement to set up a payment mechanism to facilitate banking ties between the two countries, the portal of Central Bank of Iran (CBI) reported.
The agreement was signed during a meeting between CBI Governor Abdolnaser Hemmati and his Iraqi counterpart Ali Mohsen Al-Allaq in Baghdad on Tuesday.
Based on the agreement, Iraq's energy dues will be paid according to CBI instructions and future revenues will also follow this agreement's framework.
In the meeting, Hemmati who visited Iraq to discuss expansion of banking relations, expressed hope that the trade balance between the two neighboring countries would increase even more.
"Iraq is Iran's biggest trade partner, and expansion of banking ties is a necessity for sustaining this positive relation." He said.
The official further noted that CBI has come up with desirable financial strategies for continuing trade with Russia, Turkey, India, China and other trade partners.
"Now, I am also confident that following this agreement and considering our good relations with Iraq we will achieve great results very soon." He said.
Al-Allaq for his part pointed to the agreement as a basis for strengthening economic cooperation between the two countries. He said the central bank of Iraq will take all necessary measures to remove barriers in the way of bilateral economic cooperation.
EF/MA