Iran, Iraq seeking UN recognition of Arba'een pilgrimage
February 11, 2019 - 22:21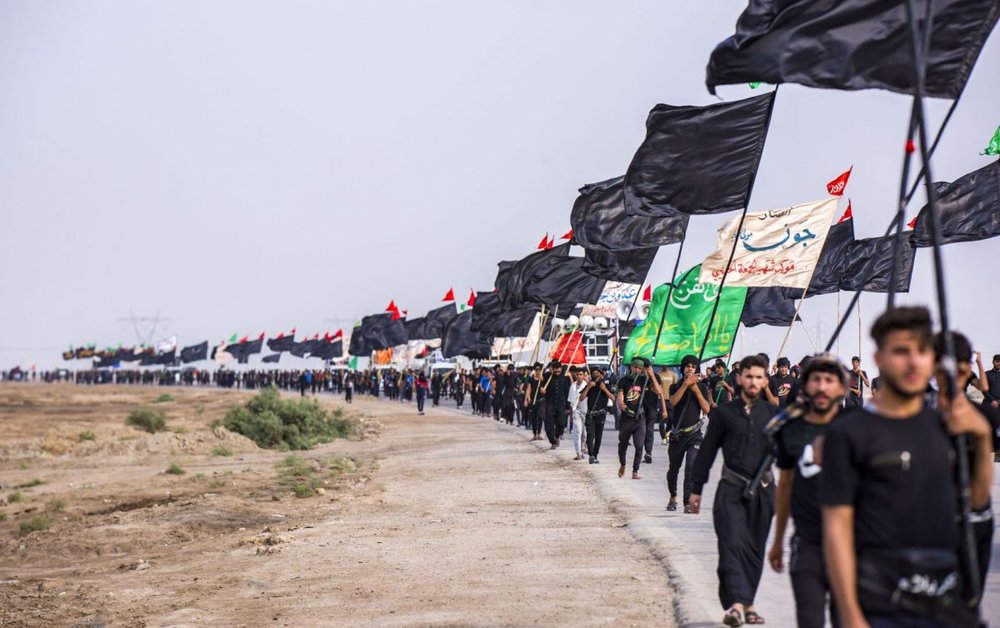 TEHRAN - Iranian tourism and cultural heritage authorities in collaboration with their Iraqi counterparts are implementing a plan to promote the recognition of Arba'een pilgrimage on the UNESCO's list of Intangible Cultural Heritage of Humanity, CHTN reported.
"We, in cooperation with the Iraqi government, are compiling a dossier on Arba'een, which will be submitted to UNESCO," Iran's tourism chief Ali-Asghar Mounesan said.
Arba'een pilgrimage, aka Arba'een trek, is a characteristic spiritual exercise in which hundreds of thousands of Iranians along with other nationals participate.
The long treks will be destined to Karbala, where Imam Hussain (AS), the grandson of Prophet Muhammad (PBUH), is laid to rest.
The event marks an end to the 40-day mourning period following martyrdom of the Imam and his loyal companions at the Battle of Karbala on Muharram 10 in the year 61 AH (680 CE).
AFM/MQ/MG