There are great opportunities for Japanese investment in Iran, Larijani says
February 12, 2019 - 20:21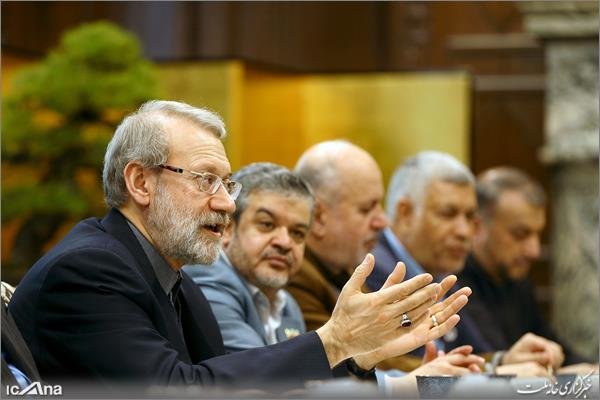 TEHRAN – Iranian Majlis Speaker Ali Larijani who was on tour of Tokyo proposed on Tuesday that there are great opportunities for Japan to invest in Iran.
"There are suitable opportunities for Japan's investment in Iran in various areas of industry, medicine, gas, oil and petrochemical industry," he said during a meeting with Chuichi Date, speaker of Japan's House of Councilors.
Larijani said it is essential for the two countries to take more steps in line with strengthening relations.
Larijani, who visited Japan at the official invitation of his Japanese counterpart, also praised Japan's efforts to preserve the 2015 nuclear deal after the U.S. withdrawal.
For his part, Date said that Japan supports the nuclear deal. He also highlighted the importance of expanding relations.
Iran and Japan celebrated the 90th anniversary of their diplomatic relations in January.

NA/PA