57% of Iranians insufficiently active: deputy health minister 
February 18, 2019 - 21:45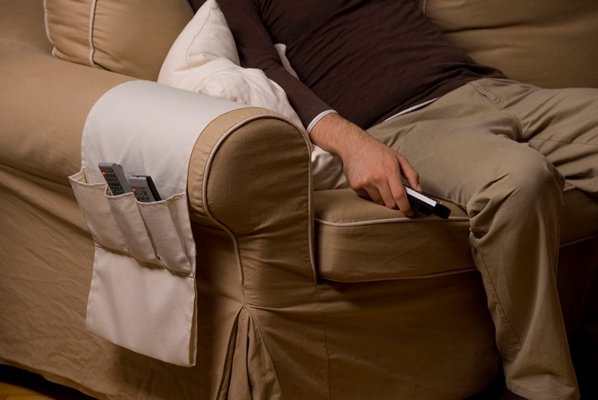 TEHRAN — Prevalence of insufficient physical activity is about 57 percent in Iran, deputy health minister Baqer Larijani has said. 
According to the World Health Organization (WHO) insufficient physical activity is one of the leading risk factors for death worldwide. It is a key risk factor for noncommunicable diseases (NCDs) such as cardiovascular diseases, cancer and diabetes. More than 80% of the world's adolescent population is insufficiently physically active.
Some 300,000 Iranians die of NCDs annually in Iran, Larijani regretted, adding that, one-fourth of the country's population (standing at 80 million) are overweight or obese which also results in developing NCDs.
Unfortunately, diabetes, a non-communicable diseases, is a serious threat to the people's health and is the fifth leading cause of death in the country, Fars news agency quoted Larijani as saying on Monday.
Diabetes prevalence is 10 percent in Iran, he lamented, saying that prevalence of the disease is high among people aging 50 or more.
He went on to say that 10 percent of the country's health budget is being spent on treating diabetes and its side effects.
Larijani also highlighted that 30 percent of Iranians are suffering high blood pressure and 25 percent have high cholesterol levels.
Director of the Health Ministry's nutrition office Zahra Abdollahi also told IRNA news agency on Sunday that 40 percent of men and 52 percent of women aging 15 to 64 are suffering overweight or obesity.

Cardiovascular diseases (mainly heart disease and stroke), which were the leading cause of death in 2012, diabetes, musculoskeletal disorders (especially osteoarthritis – a highly disabling degenerative disease of the joints), and some cancers (including endometrial, breast, ovarian, prostate, liver, gallbladder, kidney, and colon) are common health consequences of overweight and obesity, WHO warns.
Abdollahi also explained that 59 percent of women and 36 percent of men aged 45 to 65 years are suffering from high blood pressure.
Mayo Clinic warns that uncontrolled high blood pressure can lead to stroke by damaging and weakening your brain's blood vessels, causing them to narrow, rupture or leak. High blood pressure can also cause blood clots to form in the arteries leading to your brain, blocking blood flow and potentially causing a stroke.

She also noted that 40 percent of women and 33 percent of men aged between 45 and 65 years are diagnosed with high blood sugar.
Having too much sugar in the blood for long periods of time can contribute to serious health problems if it's not treated. Hyperglycemia can damage the vessels that supply blood to vital organs, which can increase the risk of heart disease and stroke, kidney disease, vision problems, and nerve problems.
Moreover, 30 percent of men and 36 percent of women aged 25 to 64 years also have high cholesterol due to overweigh and obesity, consuming fast food, and insufficient physical activity, she lamented.
Cholesterol is a waxy substance that's found in the fats (lipids) in your blood. While your body needs cholesterol to continue building healthy cells, having high cholesterol can increase your risk of heart disease.
Abdollahi further regretted that only 12 percent of men and 14 percent of women consume 5 units of fruits and vegetables on a daily basis, as they can play a key role in prevention and controlling non-communicable diseases.
Benefits of consuming fruits and vegetables
Fruits and vegetables are important components of a healthy diet. Reduced fruit and vegetable consumption is linked to poor health and increased risk of noncommunicable diseases (NCDs). An estimated 3.9 million deaths worldwide were attributable to inadequate fruit and vegetable consumption in 2017, WHO reported.
WHO recommend including fruits and vegetables as part of the daily diet which may reduce the risk of some NCDs including cardiovascular diseases and certain types of cancer. More limited evidence suggests that when consumed as part of a healthy diet low in fat, sugars and salt/sodium, fruits and vegetables may also help to prevent weight gain and reduce the risk of obesity, an independent risk-factor for NCDs.
Moreover, fruits and vegetables are rich sources of vitamins and minerals, dietary fiber and a host of beneficial non-nutrient substances including plant sterols, flavonoids and other antioxidants and consuming a variety of fruits and vegetables helps to ensure an adequate intake of many of these essential nutrients.
NCDs, global health threats
Noncommunicable diseases (NCDs) kill 41 million people each year, equivalent to 71% of all deaths globally. Each year, 15 million people die from a NCD between the ages of 30 and 69 years; over 85% of these "premature" deaths occur in low- and middle-income countries.
Cardiovascular diseases account for most NCD deaths, or 17.9 million people annually, followed by cancers (9.0 million), respiratory diseases (3.9million), and diabetes (1.6 million). These 4 groups of diseases account for over 80% of all premature NCD deaths.
Tobacco use, physical inactivity, the harmful use of alcohol and unhealthy diets all increase the risk of dying from a NCD. Detection, screening and treatment of NCDs, as well as palliative care, are key components of the response to NCDs.
MQ/MG