Pakistani national carried out suicide attack against Iranian forces
February 19, 2019 - 14:8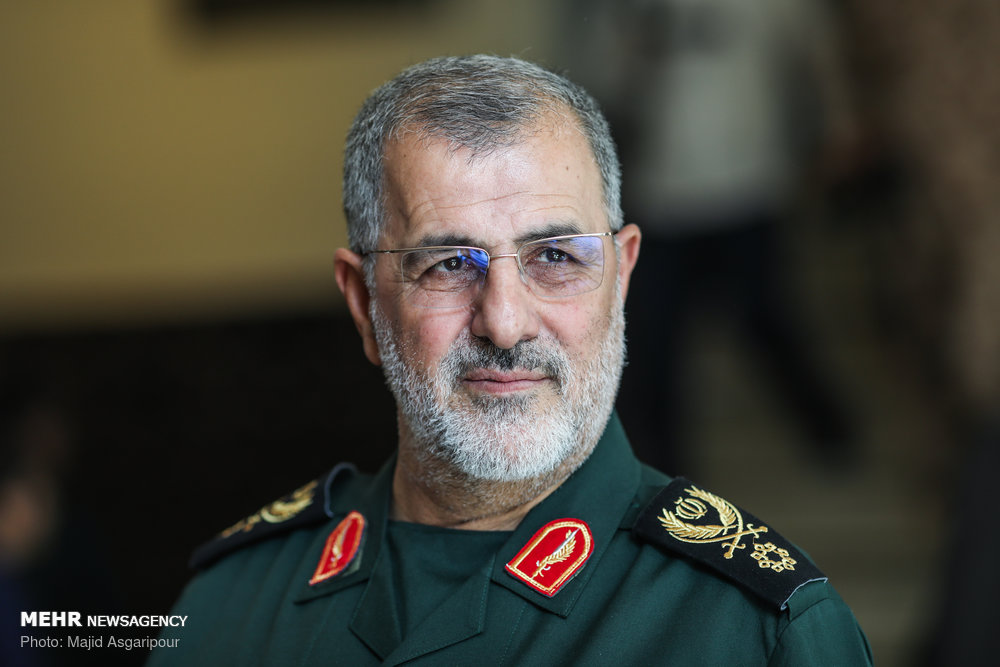 TEHRAN – The IRGC ground force commander announced on Tuesday that the person who carried out suicide attack on IRGC forces last Wednesday in the border province of Sistan-Balouchestan was a Pakistani national.
Brigadier General Mohammad Pakpour said some other members of the terrorist team were Pakistani nationals as well.
"Two members of the terrorist team were Pakistani and the suicide bomber was someone named Hafiz Mohamed Ali from Pakistan and also there was another person from Pakistan in the team," Pakpour said, according to Tasnim.
He added that two of the terrorists have been arrested while one is still on the run. "God willing, the other one will be arrested soon," the general predicted.
The commander said the IRGC found traces about the terrorist attack first by detaining a woman on Sunday that finally led to arrest of some others.
On Wednesday, an explosives-laden car rammed into a bus carrying members of the Islamic Revolution Guards Corps (IRGC) on a road in Sistan-Baluchestan Province, killing and injuring dozens of people.
Tehran criticized Pakistan for failing to secure its side of the border. "It is not tolerable for us that the government and the army of Pakistan cannot prevent such acts of sabotage and terror from inside their soil against Iran," Foreign Ministry spokesman Bahram Qassemi said on Monday.
On Tuesday, Brigadier General Hossein Salami, the Islamic Revolution Guards Corps second-in-command, said Iran will exact revenge on those behind the attack.
Salami said warriors of the IRGC ground force are performing a hard task by standing up against the ominous triangle of America, the Zionist regime and Saudi Arabia.
'Saudi Arabia is the heart of wickedness'
"Today, Saudi Arabia is the heart of wickedness in the region and the world," he stated.
"Al Saud should know they will not last for long… I know what nightmares they have every night," he said, adding that the same fate awaits the U.S. and Israel.
MH/PA