Iran's para shooter Javanmardi wins gold at Al Ain 2019
February 19, 2019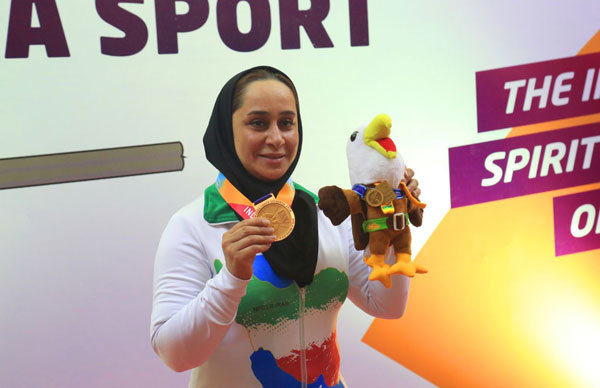 TEHRAN – Saraeh Javanmardi from Iran picked up a gold medal at the Al Ain 2019 World Shooting Para Sport World Cup on Tuesday.
Javanmaedi, who is the first ever female gold medalist from Iran to win in the shooting category of the Paralympics Games, finished on 232.6 points at the P2 - Women's 10m Air Pistol SH1 for the gold medal.
The silver medal went to Ukrainian Iryna Liakhu (229.4) and Nadia Fario claimed the bronze with 209.7 points.
Earlier on the day, Roghayeh Shojaei had snatched a bronze medal at the R2 - Women's 10m Air Rifle Standing SH1 after accumulating 225.6 points.
Turkey's Cagla Atakal won the gold medal with 247.6 points and the silver medal went to Chinese para shooter Cuiping Zhang who scored 247.4.