3 music industry elites receive lifetime honors at Fajr festival
February 20, 2019 - 18:33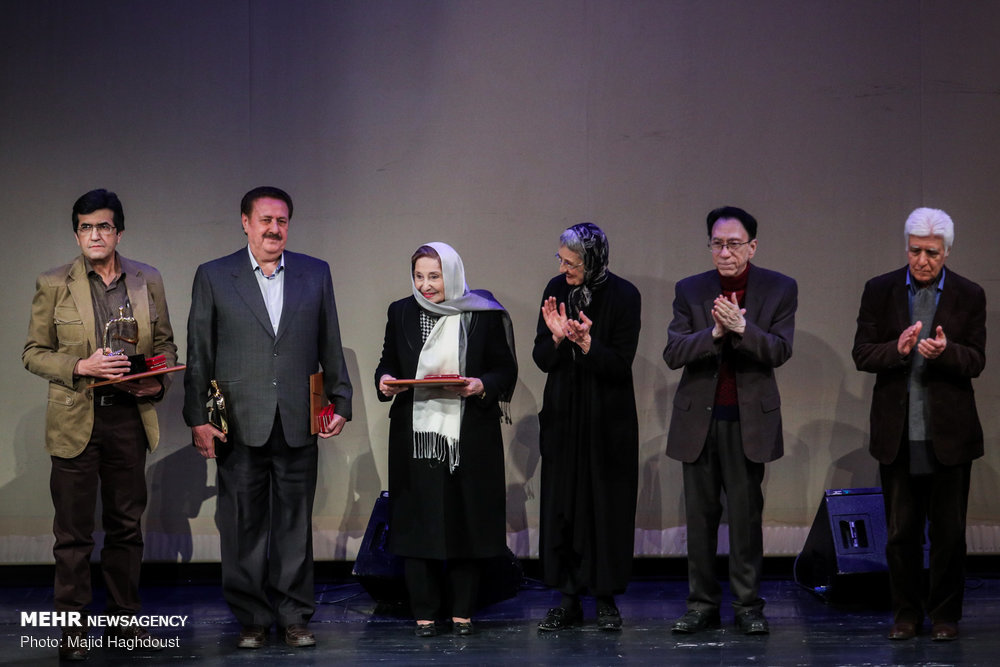 TEHRAN – Vocalist Karim Saleh Azimi, pianist Fakhri Malekpur and instrument maker Ramin Jazayeri were honored with lifetime achievement awards during the closing ceremony of the 34th Fajr Music Festival on Tuesday.
The ceremony attended by Minister of Culture and Islamic Guidance Seyyed Abbas Salehi was held at Tehran's Vahdat Hall.
In his short speech, the director of the festival, Shahin Farhat, spoke of his old wish that finally came true.
"I have been cooperating with the Fajr organizers since 1985 and have witnessed various changes, but this year works by Iranian musicians were performed both by Iranian and international ensembles, which was an old wish of mine," he said.
The closing night of the non-competitive event also featured performances by ensembles Roshan, Khonyagaran-e Mehr and Yagliq.
Photo: Ramin Jazayeri (1st L), Karim Salehazimi (2nd L) and Fakhri Malekpur (3rd L) pose along with the organizers after being honored with lifetime achievement awards during the 34th Fajr Music Festival at Tehran's Vahdat Hall on February 19, 2019. (Mehr/Majid Haqdoost)
RM/MMS/YAW