Larijani urges remaining parties to fulfil their obligations under nuclear deal
February 20, 2019 - 21:16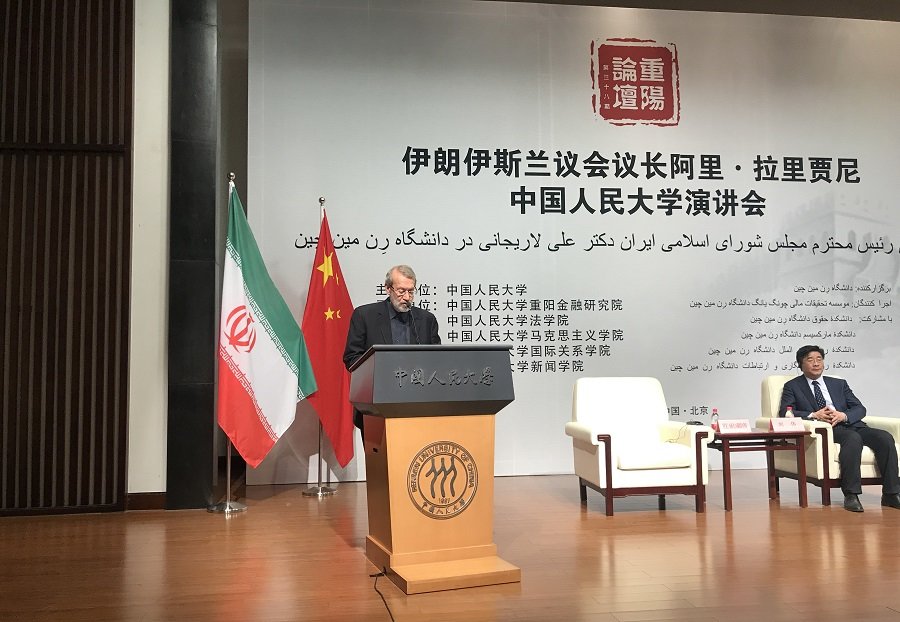 TEHRAN – Iranian Majlis Speaker Ali Larijani said on Wednesday that the remaining parties to the 2015 nuclear deal should fulfil their obligations under the deal, officially known as the Joint Comprehensive Plan of Action.
"The parties to the JCPOA have avoided to accept the U.S. illegitimate demands and have made efforts to preserve the JCPOA, however, we expect them to respect multilateralism and fulfil their obligations to keep the deal alive," Larijani said during a speech at Renmin University of China.
He noted that the International Atomic Energy Agency has confirmed Iran's commitment to the nuclear deal for 13 times, but the U.S. refused to remain committed to its obligations under the agreement the agreement and is encouraging others to violate it.
In May 2018, U.S. President Donald Trump unilaterally pulled Washington out of the JCPOA and ordered reimposition of sanctions against Iran. The first round of sanctions went into force on August 6 and the second round, which targets Iran's oil exports and banks, were snapped back on November 4.
The U.S. has threatened to punish any company that do business with Iran.
In a speech to a security conference in Munich on February 16, U.S. Vice President Mike Pence said Europe should follow Washington's lead in pulling out of the nuclear deal.
After months of delay on January 31, France, Germany and Britain finally announced the creation of INSTEX, a special purpose vehicle aimed at facilitating legitimate trade between European economic operators and Iran.
The European Union foreign policy chief Federica Mogherini, French Foreign Minister Jean-Yves Le Drian, German Foreign Minister Heiko Maas and British Foreign Secretary Jeremy Hunt has said INSTEX will support legitimate European trade with Iran.
It added that INSTEX will function under the highest international standards with regards to anti-money laundering, combating the financing of terrorism (AML/CFT) and EU and UN sanctions compliance.
NA/PA