U.S. planned but failed to keep Daesh alive for decades: Hatami
February 23, 2019 - 21:41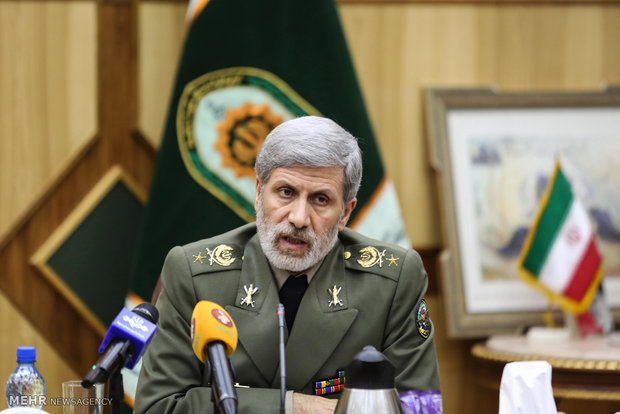 TEHRAN – The United States planned to keep Daesh in the region for 30 to 40 years but it failed, Iranian Defense Minister Amir Hatami said on Saturday.
Brigadier General Hatami made the remarks at the opening ceremony of Forerunners of Technology and Industry exhibition in Tehran.
Hatami further pointed to Washington's failures, saying, "They wanted to show to our neighbors that our defense power is dangerous but we showed that our power is for regional peace and security."
"Today, the enemies are targeting the souls of our people… The enemies want our people to become disappointed in and distrustful of the establishment but they will not succeed," he said, Mehr reported.
"We should not be disappointed because today we stand on a more secure platform," he added.
Hatami said Iran has managed to foil the enemies' plots in the region, and has won both peace and war. "They started the war but we finished it," he stated.
The defense chief also said 85 percent of Iran's defense needs are produced domestically, stressing that Fateh missile, Fakour air-to-air missile, Hoveyzeh missile, Fateh submarine and Kowsar aircraft are among the top achievements of Iran's defense sector.
Referring to Fateh submarine as a great achievement, Hatami said everyone knows that designing and producing submarines is more complicated than producing aircraft.
MH/PA