Electronic authentication to prevent fraud in telecom operators
February 25, 2019 - 11:23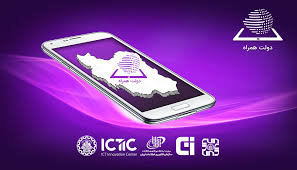 TEHRAN – As a part of e-government project in Iran, an electronic authentication system is now available on mobile government app to prevent fraud in telecommunication operators, Mehr reported on Sunday.
Named Shahkar system, it is considered as an intermediate between telecommunication operators and authentication authorities, the deputy minister for Information and Communication Technology (ICT) Hossein Fallah Joshaqani said.
The operators can obtain authentication of the users before providing services for them through this system, he added.
The telecom operators can find out about the nationality of their users and in case it is verified they are authorized to provide services for them, he explained.
The users of telecom operators can get information about the phone numbers registered in their names through the Shahkar system, which is available on mobile government app, he said.
The Shahkar system also adapts the identifiers of the registered user and service by which, no one other than the owner of phone number cannot registered in e-mobile software, mobile banks, online stores and other soft wares which, related to private information of users, he asserted.
E-government in Iran
Iran moved 20 notches up to rank 86 among 193 countries in the United Nations E-Government Development Index (EGDI 2018), which was released in July 2018 in comparison with EGDI 2017.

Iran was amongst 17 countries that transitioned from Middle- to High-EGDI level group.
Iran started issuing smart cards for purchasing gasoline in May 218 through "Mobile Government".
In December 2018, the head of Information Technology Organization of Iran, Amir Nazemi, stated that over five million Iranians have got electronic documents up to now and 5.138 million citizens benefited from e-government services Until December 16, 2018.
Meanwhile, ICT Minister Mohammad Javad Azari Jahromi announced that a total of 67 percent of state-run organizations in Iran are currently offering e-services, the information and communication technology.
He said that the ICT Ministry proposed that the government allocate one trillion rials (about $240,000) to development of e-government in the next Iranian calendar year, which begins on March 21.
SB/MG