By Setareh Behroozi
E-government, a new opportunity that should be seized
February 13, 2019 - 11:53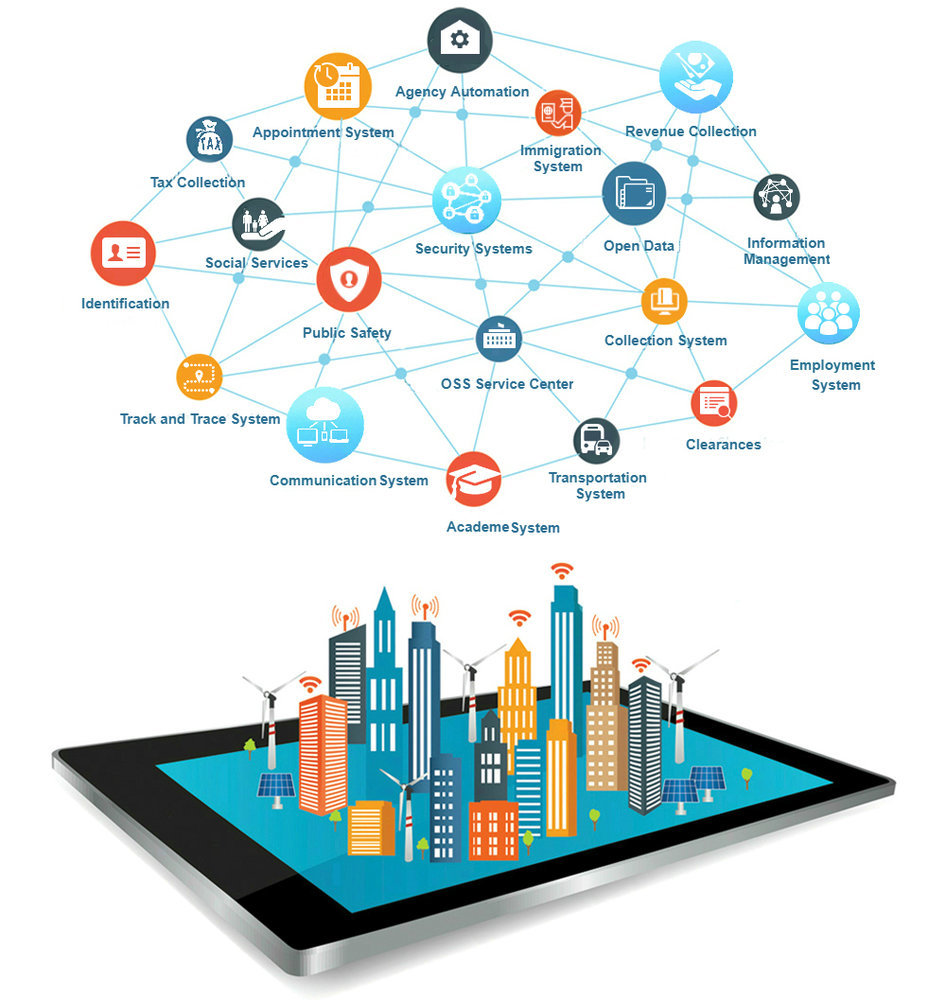 During recent months, Iran's Information and Communication Technology (ICT) Ministry promoted electronic government in the country. The first phase of e-government services project in Iran officially came on stream under the title of 'Mobile Government' in mid-May 2018.
The project aims to facilitate some government services, reduce unnecessary expenses and ease traffic jam, which is the main cause of air pollution in big cities.
Iran's e-government is based on the National Information Network, an ongoing project to develop a secure and stable infrastructure network in the country.
But what is e-government? Why is it important to establish e-government and what differences that makes in the lives of citizens?
Iran's e-government is based on the National Information Network, an ongoing project to develop a secure and stable infrastructure network in the country
Why e-government?
Regarding the rise of internet penetration in different nations, the online services provided by the government inform citizens and facilitate their administrative procedures through e-services.
Actually the e-government encompasses digital interactions between governments and their citizens as well as between different governments and in businesses, between the employees.
Regulatory services as well as some transactions like filing of online tax returns and applications for services and grants provide facility for active online involvement of citizens.
The online government can also be beneficial for vulnerable and disadvantaged groups, providing information for them including immigrants or the elderly.
One of the most important aspects of the e-government is the government transparency that is provided. Through government transparency, the public is informed about activities of the government and the policies, which are implemented.
E-government in world
Here you can find some interesting facts and a snapshot of trends in the development of e-government in countries across the globe provided by the United Nations E-Government Survey 2018.
The European countries lead e-government development globally; the Americas and Asia share almost equal standing in high and middle e-government index levels, and many African countries continue to struggle to improve their e-government standing.
Eight of the 11 new countries that joined the very-high performing group in 2018 are from Europe (Belarus, Greece, Liechtenstein, Malta, Monaco, Poland, Portugal and the Russian Federation) and two are from Asia (Cyprus and Kazakhstan).
The progress in e-government development in the Americas and Asia is albeit slow, but noticeable. Two thirds of countries in Asia (31 out of 47) and almost half of countries in Americas (15 out of 35) have above the world average E–Government Development Index (EGDI) score of 0.55.
Only four countries out of 54 in Africa score higher than the world average EGDI of 0.55, whereas 14 countries have very low EGDI scores below 0.25. These countries are also low-income and likely to face constraints in allocating necessary resources for e-government development.
Twenty-two upper middle-income and 39 lower-middle income countries have EGDI scores below the global EGDI average and 10 countries in the lower middle-income group have scores above the global EGDI average. The lower income countries, on the other hand, continue to lag behind due to relatively low level of development of all Index's components.
For the first time in 2018 the main contributor of EDGI scores improvement in all income groups is development of online services, suggesting that globally, there was a steady progress in improving e-government and public services provision online.
Increasingly, more countries provide online services targeted to the most vulnerable groups. From the regional perspective, Europe continues to lead in online service delivery for all vulnerable groups reaching almost universal coverage across the region or over 80 per cent of all European countries.
E-government in Iran
Iran's ranking in the United Nations E-Government Development Index (EGDI 2018), which was released in late July 2018, was promising.
Iran moves 20 notches up to rank 86 among 193 countries in the EGDI 2018 in comparison with EGDI 2017.
Issued by the UN Department of Economic and Social Affairs, EGDI evaluates the scope and quality of online services, status of telecommunication infrastructure and existing human capacity.
As it is mentioned on UN website, the EDGI value can be between 0 (lowest) and 1 (highest), as it is a weighted average of normalized scores on the three most important dimensions of e-government. Iran's EGDI value was 0.6083 this year.
Regarding the sub-items, the country got 0.6319 score in the online service index (OSI), 0.4566 in the telecommunication infrastructure index (TII), and 0.7364 in the human capital index (HCI) this year.
Iran was amongst 17 countries that transitioned from Middle- to High-EGDI level group.
Iran started issuing smart cards for purchasing gasoline in May 218 through "Mobile Government".
Applicants registered through the application or the website of Mobile Government. Through the project, the gasoline smart cards, which were used for rationing fuel in past years, is connected to the bank cards for easy payment.
In December 2018, the head of Information Technology Organization of Iran (ITO) Amir Nazemi stated that over five million Iranians have got electronic documents up to now and 5.138 million citizens benefited from e-government services Until December 16, 2018.
Meanwhile, the ICT Minister Mohammad Javad Azari Jahromi announced that a total of 67 percent of state-run organizations in Iran are currently offering e-services, the information and communication technology.
He said that the ICT Ministry proposed that the government allocate one trillion rials (about 240 thousand dollars) to development of e-government next Iranian year calendar, which begins on March 20, 2019.
One cannot undermine the steps Iran has taken on the way to e-government. Being a part of today world, Iran is seeking to use technology as a way for better life of citizens.
E-services can turn the world a better place to live, a green solution, which saves environment, time and omit the unnecessary bureaucratic producers. Hence, let's believe in the beginning of a new season, which may change our life!
SB/MQ
END