About 65% of Iranian children aged 3-5 have smart phones: official
January 25, 2019 - 21:23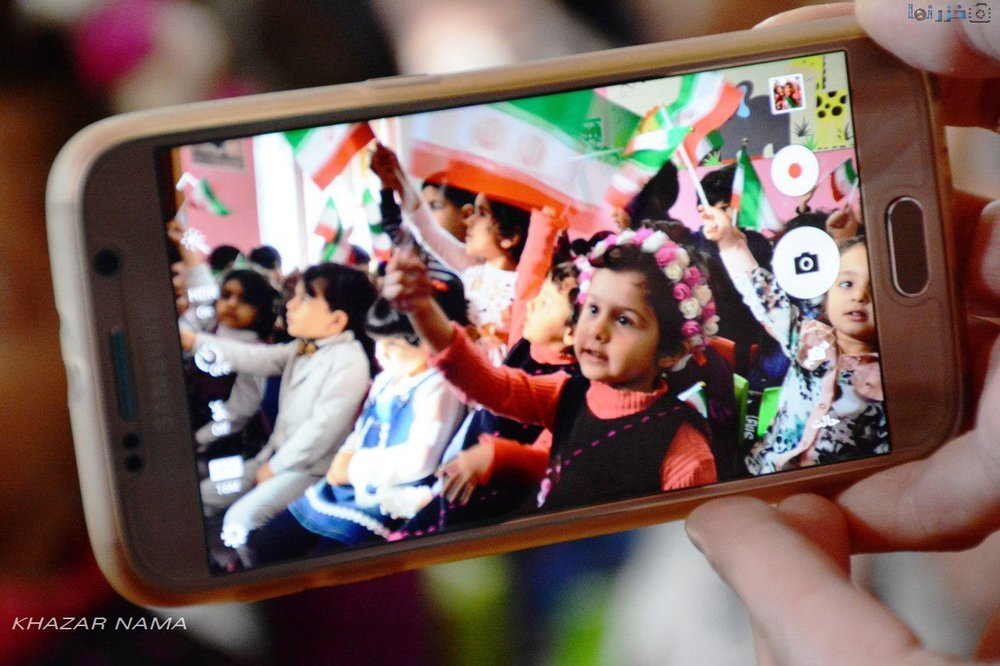 TEHRAN – Some 65 percent of children in Iran between 3-5 years of age have smart cellphone or tablets, said Khosro Saljouqi, the executive director of children's internet plan of the Ministry of Information and Communication Technology (ICT), ILNA reported on Friday.
The figure is stated according to a survey conducted by the Statistical Center of Iran in the past Iranian calendar year 1396 (ended on March 20, 2018).
"However we can consider this figure as an opportunity," he said during a meeting held on children and cyberspace at the ICT Ministry on Wednesday.
All Iranian and foreign software and applications have some limitation for different age ranges in their setting, however many parents are unaware of it, he lamented.
No organization is responsible for development of cyberspace services for children. The Ministry of Education is responsible for children above six however only 13 percent of kids go to kindergarten below that age, he explained.
Hence the parents should be informed about children psychology and training, he lamented.
He said that there is very small appropriate content for Iranian children in cyberspace.
Iran Computer and Video Games Foundation has published a guideline for different computer games for children however most of the parents are unaware of it, he explained.
Investment on IT, information and services for children is one of the most beneficial ones, which can attract Iranian as well as foreigner investors, he explained.
Deputy education minister for training Alireza Kazemi announced in December 2018 that about 20 million internet users out of 56 million users are below 18 in Iran.
People spends from 20 to 80 hours per week in cyberspace, which change sleeping time and encounter them to unnecessary information and issues, he said.
In mid-November, the Information and Communication Technology (ICT) Ministry announced that it plans to introduce parental control applications in the near future.
According to a survey conducted by the ICT Ministry, only eight percent of Iranian parents monitor their children's online activity.
The survey revealed that Iran is not very successful in content creation for children and to control children's online activity.
SB/MG