Defense minister: Iran considers itself responsible for regional security
February 25, 2019 - 19:54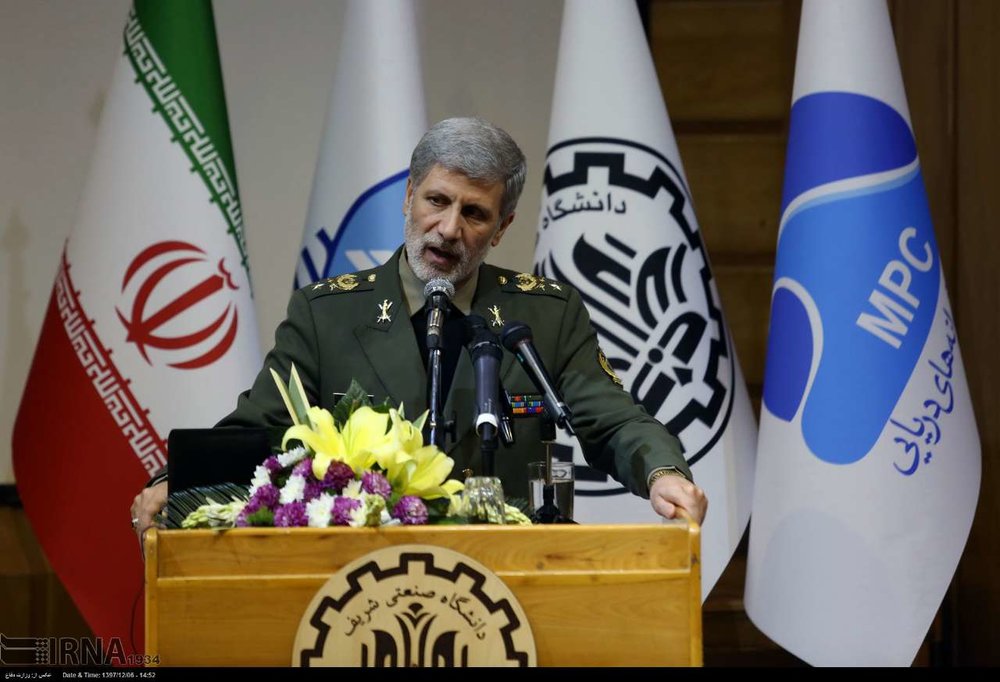 TEHRAN - Defense Minister Amir Hatami said on Monday that Iran considers itself responsible for establishing security in the West Asia region.
"Army's Navy has powerful presence in international waters and has provided security in one of the most important waterways in the world along with the IRGC's Navy," he said during a speech at a conference at Sharif University of Technology.
The defense minister was indirectly referring to provision of securing in the Strait of Hormuz which is the only sea passage from the Persian Gulf to open seas and is one of the world's most strategically important choke points.
He also said that recent naval drills in the Persian Gulf and the Sea of Oman showed "maturity of the country's naval industry".
On Friday, Iranian naval forces started a three-day drill in the Persian Gulf and the Sea of Oman.
A new domestically made submarine dubbed "Fateh (Conqueror)" and the Sahand destroyer participated in the war game.
For the first time during naval drills in southern waters, the Iranian Navy fired an anti-ship cruise missile at mock enemy targets on Sunday.
Cruise missile was fired from a Qadir-class submarine.
On the second day of war games, Naqdi destroyer and Tabarzin missile-launching frigate fired two Qader and Qadir cruise missiles at the targets.
In addition to the vessels, the coast-to-sea missile-launching systems of the Navy fired Qader cruise missiles at hypothetical enemy targets, destroying them.
NA/PA