India, China, Russia vow to 'eradicate terrorism'
March 1, 2019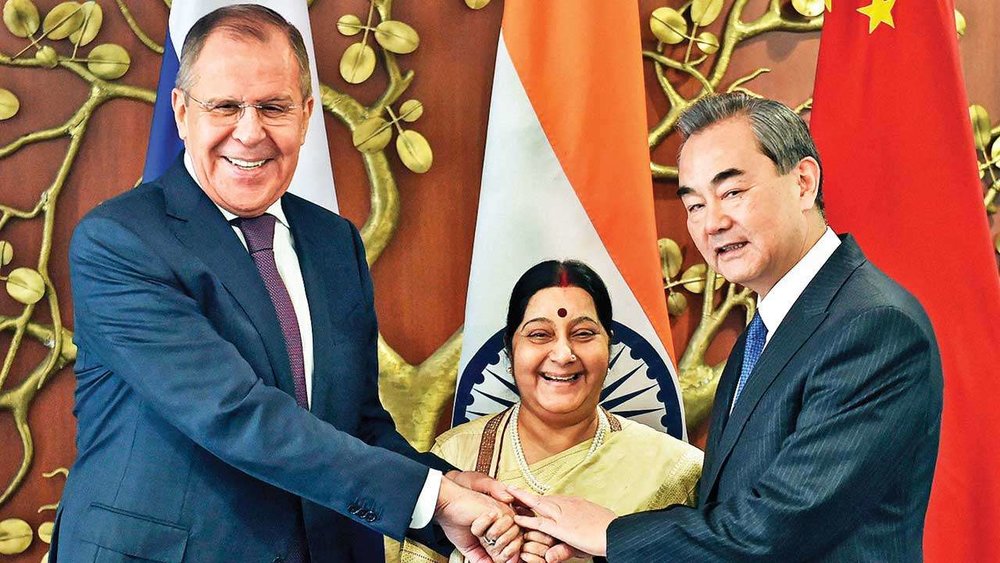 TEHRAN - As a reaffirmation of their resolve to combat the menace of terrorism and extremism in the region, Russia and China on Wednesday agreed to 'closer policy coordination'.
The commitment came at the conclusion of the meeting of foreign ministers of Russia, India and China, who vowed to eradicate the "breeding grounds of terrorism".
"We agreed to jointly combat all forms terrorism through closer policy coordination and practical cooperation. Especially important is to eradicate the breeding grounds of terrorism and extremism," Chinese Foreign Minister Wang Yi said at the end of meeting.
Chinese foreign minister, however, cautiously highlighted that Pakistan, which is an all-weather ally of Beijing, is also opposed to terrorism.
"China, Russia and India have reaffirmed our strong opposition to terrorism in various forms and manifestations. At the same time, we believe that Pakistan has always been opposed to terrorism," he said at the joint press conference with India's foreign minister Sushma Swaraj and Russian foreign minister Sergei Lavrov.
"Terrorism is a threat to humanity that is why not only for our three countries, we also need a global strategy. We need global cooperation," Swaraj said in her remarks.
"As far as the joint strategy is concerned, you just heard foreign minister Wang Yi's speech. What he said during his concluding statement, he reiterated here and he said that we would cooperate on eradicating the breeding grounds of terrorism," she said.
In the joint statement, the ministers called on the international community to strengthen UN-led global counter-terrorism cooperation by fully implementing the relevant UN Security Council resolutions.