Iranian cyclist Faraz Shokri wins silver at Al Adaid Desert Challenge
March 2, 2019 - 15:19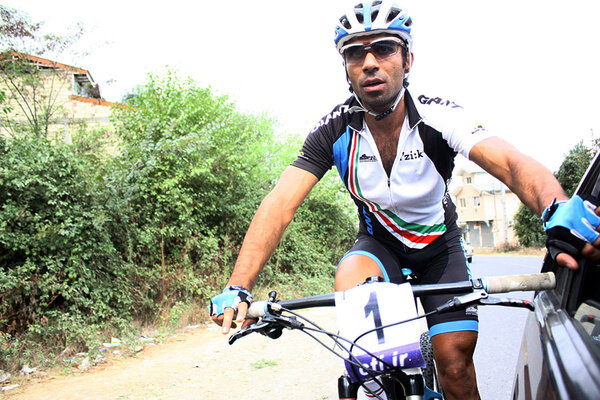 TEHRAN – Iranian cyclist Faraz Shokri claimed a silver medal at the fourth edition of the Al Adaid Desert Challenge, which took place in Khor Al Adaid Area in Qatar.
Frederic Gombert from France won the gold medal and the bronze medal went to Serbian cyclist Aleksandar Roman.
The prestigious event has brought more than 500 participants together, competing for a stake of the 50000 USD offered by the organizers.
The cyclists need to cross seven sand dunes over a 38.5km route to reach the finish line. It also includes a running race.
The cycling race at Al Adaid Desert Challenge is recognized by the Union Cycliste Internationale (UCI), world governing body of cycling, as an XCP-Class 3 Race.
The event, which is organized in association with the Qatar National Tourism Council and with support from the Qatar Cycling Federation and the Ministry of Culture and Sports, has established itself as one of the top off-road cycling races in the region.
The number of international cyclists has significantly increased this year.