Niavaran center hosts retrospective of miniature painter Farrokh Shayesteh 
March 3, 2019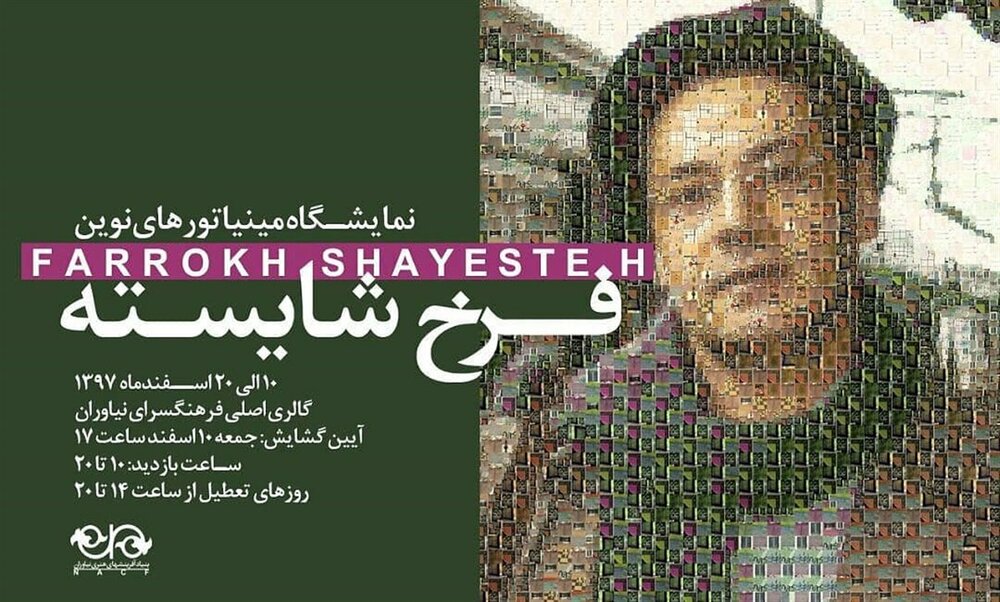 TEHRAN – A retrospective displaying works by miniature painter Farrokh Shayesteh opened at the Niavaran Cultural Center in Tehran on Friday.
A collection of 200 mini-sized artworks composed of watercolors and digital art have been put on view at the exhibit.
Shayesteh, who is an associate professor at the Meio University in the Japanese city of Nago, has been working on the collection since 1979.
Inspired by ancient Persian miniature painting, he has used modern methods and techniques to link traditional painting with modern art.
The artist believes the small artworks make visitors get much closer to look at the works, helping the artworks and the visitors share the same private space.
The opening ceremony of the exhibition was attended by Deputy Culture Minister for Artistic Affairs Seyyed Mojtaba Hosseini and Visual Arts Office director Hadi Mozaffari.
The exhibit will be running until March 11.
Photo: A poster for a retrospective of miniature painter Farrokh Shayesteh at the Niavaran Cultural Center in Tehran.
RM/MMS/YAW