India, Russia inaugurate plant to produce AK-203 Kalashnikov assault rifles
March 5, 2019 - 10:20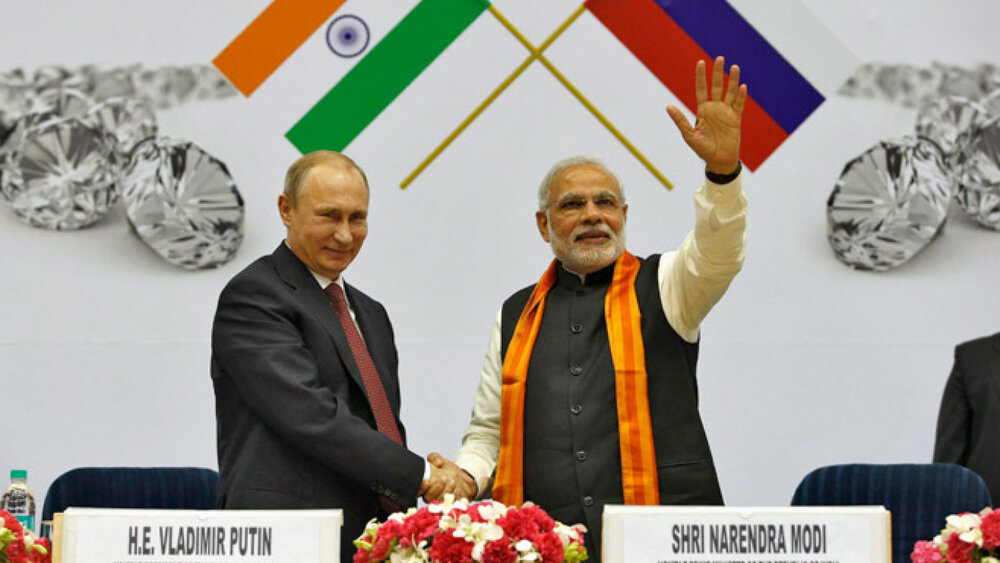 TEHRAN - Taking their defense partnership to the next level, India and Russia on Sunday inaugurated a plant that will produce AK-203 Kalashnikov assault rifles.
The inauguration ceremony was held in the northeastern Indian town of Korwa, Russian federal service for military-technical cooperation (FSMTC) director Dmitry Shugaev said.
Shugaev said it was in accordance with the agreements reached earlier at the highest level between the two countries.
He further informed that about 700,000 rifles will be manufactured under the agreement.
"The plant's capacity allows [the Indian authorities] to fully equip personnel from the Indian security forces [with the rifles], and the sides can agree on an increase of output and production upgrade if necessary", director general of Russian state arms exporter Rosoboronexport Alexander Mikheev was quoted as saying.
In his statement, Indian Prime Minister Narendra Modi expressed gratitude to Russia and President Putin for the joint venture, saying that the AK-203 assault rifle will not only provide major support to the Indian infantry but will also be a revenue earner in terms of exports to third countries.
"I express my gratitude to my friend President Vladimir Putin, this venture was made possible in such a short time by his support", said the statement.
Putin, in turn, sent a letter to the official ceremony's participants and guests, where he said that "military and technical cooperation has traditionally been one of the key areas of special and privileged strategic partnership between Russia and India".
Putin hailed the plant as a new symbol of friendship and constructive cooperation between Russia and India, the two traditional allies.
"The inter-governmental agreement was prepared and signed in the shortest possible time. In this regard, I would like to express gratitude to Russian and Indian specialists, to all those who so promptly made this project happen," the Russian president said.
Putin said he is convinced that commissioning of the new enterprise will contribute to stronger defence potential of India and to further advance the scientific and industrial basis of the national economy
According to officials, the talks between the two sides on the production of Kalashnikov rifles in India started back in 2015.
It was during his official visit to India last October that Vladimir Putin and PM Modi reached an agreement on producing Kalashnikov rifles in India, said an official.
Meanwhile Russian defense minister Sergey Shoigu held a phone conversation with his Indian counterpart Nirmala Sitharaman on Saturday, according to an official statement.
The two parties agreed to step up mutual counter-terrorism efforts and military cooperation.
Shoigu also expressed condolences to the families of Indian police officers who died in a terrorist attack on February 14 in the Himalayan region of Kashmir, the statement added.
The trade between India and Russia has already crossed $30 billion a year and expected to hit $50 billion mark by 2025.
"The $30 billion investment is just for starters. It could swell phenomenally, as Russia remains one of the closest defence allies for India. India needs Russia as it is one of the very few countries, which has transferred defence technology to India," wrote RN Bhaskar in moneycontrol website.