India, Russia condemn cross-border terrorism
October 7, 2018 - 9:4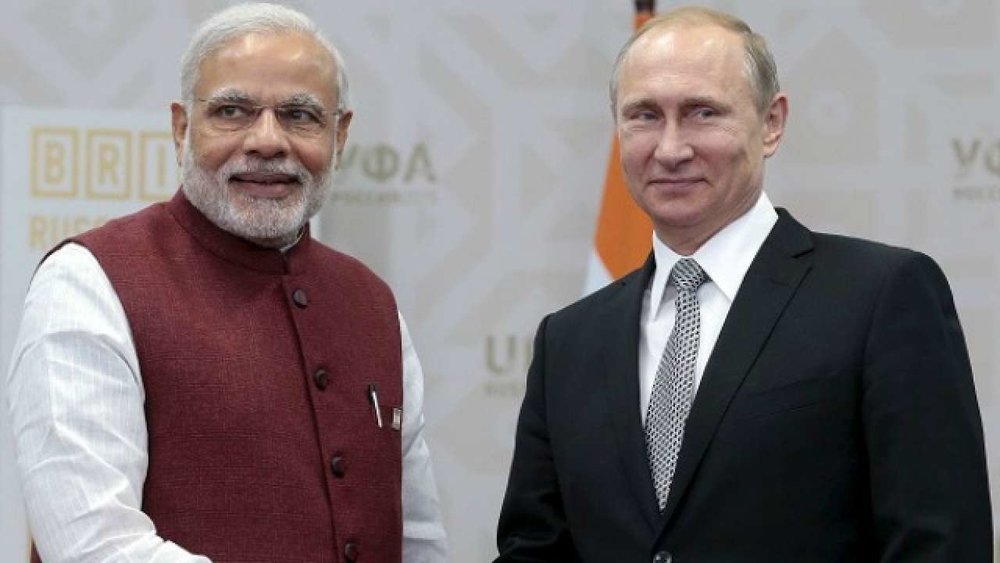 TEHRAN - India and Russia condemn cross-border terrorism and sanctuaries to terrorists, calling for a "decisive" response to the menace of international terrorism without any "double standards".
In a joint statement issued after the 19th India-Russia annual summit, the two countries agreed to "converge their efforts" to eradicate terrorist networks, their sources of financing, arms and fighters' supply channels, to counter terrorist ideology, propaganda and recruitment.
The strong statement denouncing cross-border terrorism assumes significance in the wake of Moscow warming up to Pakistan recently. India and Pakistan have accused each other of indulging in cross-border terrorism and supporting terrorist groups.
"The two sides denounced terrorism in all its forms and manifestations and reiterated the need to combat international terrorism with decisive and collective response without any double standards," said the statement titled 'India-Russia: an Enduring Partnership in a Changing World'.
"Our two countries have common interests in cooperating on countering terrorism," Indian PM Narendra Modi said during his joint press statement with Russian President Vladmir Putin. Putin said the two countries have agreed to step up cooperation in combating the menace of terrorism and drug trafficking.
The cross-border shelling and ceasefire violations between the two countries continue unabated. In recent years, the violations of the ceasefire agreement the two countries signed in 2003 have surged alarmingly.