'General Soleimani and Zarif are friends'
March 6, 2019 - 20:8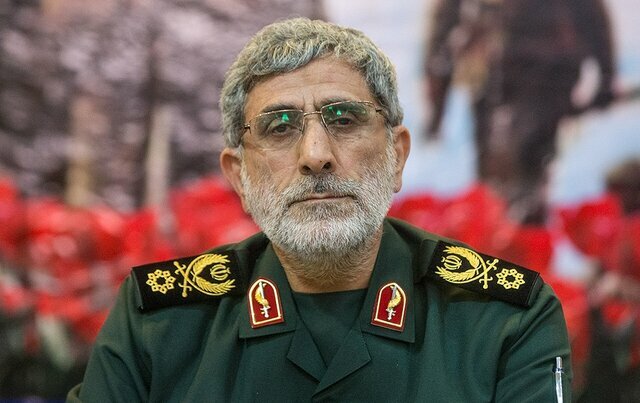 TEHRAN - Esmail Gha'ani, deputy commander of the IRGC Quds Force, said on Wednesday that Foreign Minister Mohammad Javad Zarif and General Qassem Soleimani, commander of the IRGC Quds Force, are "friends".
He noted that Syrian President Bashar al-Assad's visit to Tehran on February 25 was organized by the Quds Force and the Foreign Ministry was not informed due to lack of coordination in the presidential office.
General Soleimani said on February 27 that Iran's top officials support Zarif as foreign minister and he is in charge of the country's foreign policy.
NA/PA