Tehran hosts 5th meeting of ECO reference marine organizations
March 6, 2019 - 17:11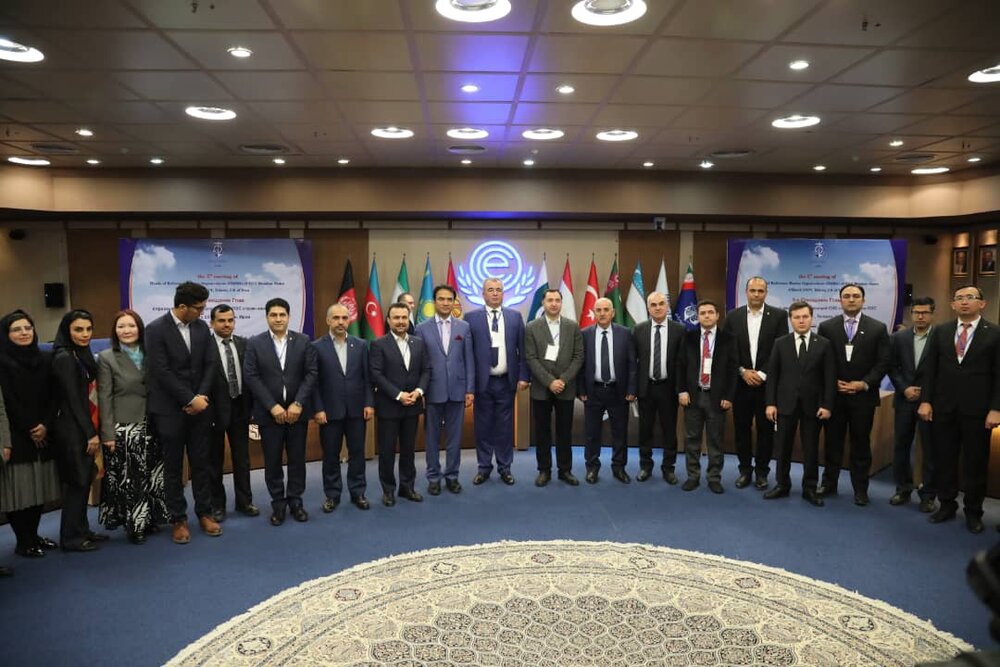 TEHRAN – The fifth meeting of Economic Cooperation Organization (ECO) reference marine organizations kicked off on Wednesday at the place of Iran's Ports and Maritime organization (PMO) in Tehran, the portal of PMO reported.
Headed by ECO's Secretary General Hadi Soleimanpour, the gathering was attended by the representatives from all member nations.
Speaking in the meeting, Soleimanpour expressed the importance of cooperation between the member states in maritime sector, saying, "The main objective of this gathering is to expand cooperation between member states in the field of maritime navigation and also to connect landlocked nations to the sea through coastal members."
The official noted that maritime transportation is a key factor for economic development of all ECO members, adding "connecting the landlocked members to the ports in coastal countries is among ECO's top priorities."
"For over 40 years, ECO nations have been investing extensively in development of various transport infrastructure in the area, however the members should continue their efforts to eliminate various barriers, such as customs and other problems which halts fluent transit." he said.
Soleimanpour further noted it is estimated that by 2025 about 80 percent of the residents of ECO countries will have access to transit and communication ways such as rail and road.
In April 2018, during the 23rd meeting of ECO foreign ministers in Dushanbe, Tajikistan, the rotating presidency of ECO was handed to the Islamic Republic of Iran for a three-year term.
ECO is an inter-governmental regional organization encompassing countries from Europe, Caucuses and Central Asia, Middle East and South Asia with more than 460 million inhabitants and over 8 million square kilometers connecting Russia to the Persian Gulf and China to Europe.
The overall objective of the organization is the sustainable economic development of its member states and the region as a whole.
EF/MA