China's Xi sends letters to Ayatollah Khamenei, Rouhani
March 6, 2019 - 20:6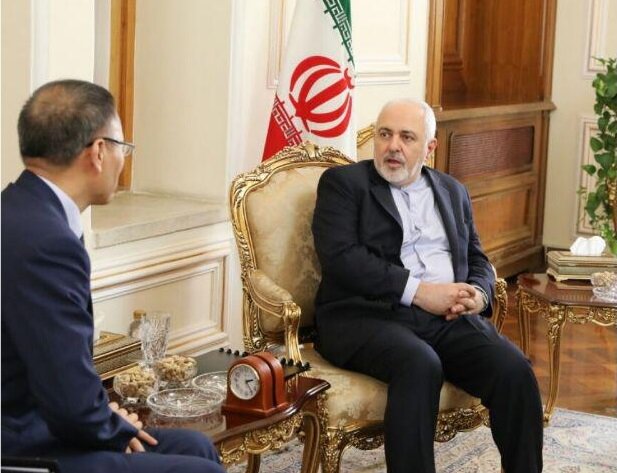 TEHRAN – Chinese President Xi Jinping has sent letters to Leader of the Islamic Revolution Ayatollah Ali Khamenei and President Hassan Rouhani.
The letters were submitted to Foreign Minister Mohammad Javad Zarif by China's Assistant Foreign Minister Chen Xiaodong on Wednesday.
The source did not mention the details of the letters, but said that Zarif and Xiaodong had discussed the strengthening of ties between their respective countries.
"President Xi is intent upon maintaining and strengthening ties with Iran and has issued due orders to all state sectors in China," Xiaodong told Zarif.
Rouhani paid an official visit to China in June 2018. There, the Iranian and Chinese sides signed four memoranda of understanding to prevent drug trafficking and promote two-way trade.
During that trip, Rouhani and Xi held talks on the sidelines of the Shanghai Cooperation Organization summit in east China's coastal city of Qingdao.
The two countries also agreed to develop a joint plan to work on China's One Belt One Road Initiative.
Science and technology authorities of the two countries also signed an MOU to work on joint research projects.
China, Iran's largest trading partner and long-time ally, has denounced the U.S. withdrawal from the 2015 Iran nuclear deal.
Speaking at the SCO summit back in July, Xi expressed "regret" that Washington had withdrawn from the nuclear deal.
SP/PA