Zarif, Swaraj hold talks on regional developments
March 8, 2019 - 20:18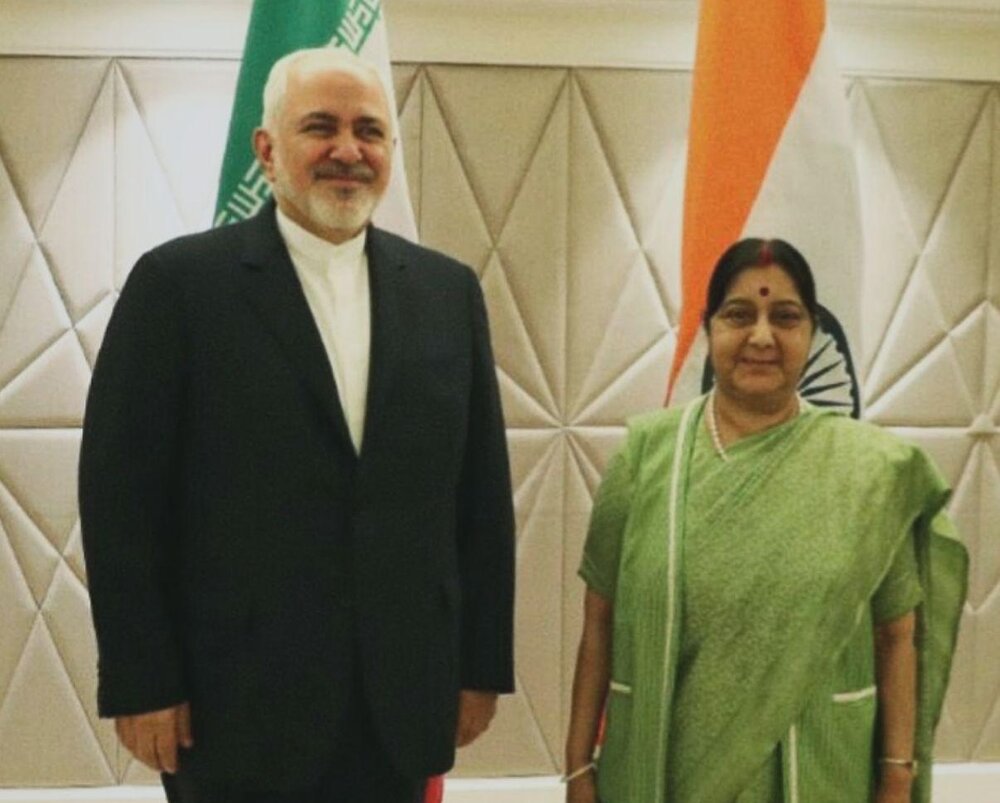 TEHRAN – Iranian Foreign Minister Mohammad Javad Zarif and his Indian counterpart Sushma Swaraj exchanged views about a range of issues, including the latest developments in the region, according to a report by the Iranian Foreign Ministry.
During a phone conversation on Thursday afternoon, the two chief diplomats conferred on bilateral ties as well as regional issues.
Zarif also underlined the need for peaceful settlement of differences in the region through dialogue.
In early January, Zarif headed a business and diplomatic delegation to India, meeting top Indian officials, including Prime Minister Narendra Modi.
SP/PA