Shahrvand Chain Stores to Offer Special Discounts on Products to Citizens
March 11, 2019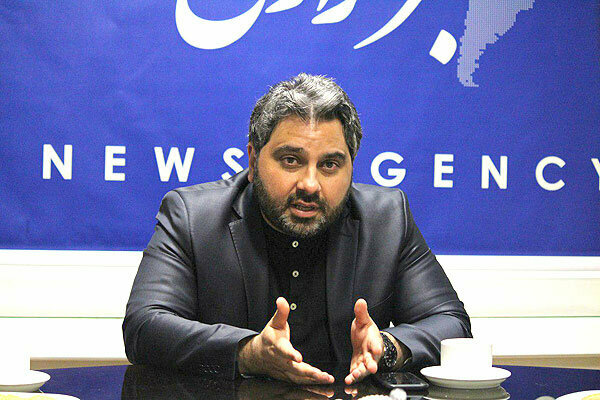 Shahrvand Chain Stores will offer special discounts for all its products in its branches across the country as of Tuesday March 12.
Managing Director of Shahrvand Chain Stores Masoud Sari' ol-Ghalam made the above remarks in an interview with MEHR News Agency (MNA) and said, "offering special discounts on all products is a bonus given by Tehran Mayor Pirouz Hanachi to the noble citizens of the country.
Turning to the measures adopted by Shahrvand Chain Stores for the provision of goods and products required by the noble people of the country on the eve of Iranian New Year, he said, "like previous years, Shahrvand Chain Store Department has considered special discounts for its dear customers in the current Iranian month of Esfand (to end March 20, 2019)."
For this reason, Shahrvand Chain Store has considered special discounts, ranging from 5 to 50 percent, to different groups of commodities on March 12-21, 2019, he said, adding, "with the coordination made in cooperation with the Municipality of Tehran and bylaw ratified in the Board of Directors, all relevant profits in Shahrvand Chain Store have been minimized into zero level, the issue of which is a bonus offered by Tehran Mayor Pirouz Hanachi."
There is no problem in the field of supply of basic goods and commodities of people in the stores, he reiterated, adding, "in this regard, basic commodities and products have been warehoused at least for a few months later sufficiently."
Elsewhere in his remarks, the managing director revealed the planning for the supply of basic commodities according to the market regulation rate and added, "Shahrvand Chain Store is leader and forerunner in terms of supply of high-quality protein products, red- and poultry meats at the consumer market."
According to the notification issued by the Ministry of Agricultural Jihad and the Ministry of Industry, Mine and Trade, meat price at the approved governmental price will be provided available to dear customers.
Salient services of Shahrvand Chain Store are released by highly-acclaimed media such as official news agencies and the Islamic Republic of Iran Broadcasting (IRIB), he said, adding, "in this regard, advertisements of the department stores have been kicked off on different channels of IRIB a couple of days ago, so that the department stores are offering highest-quality services to the noble people of the country and dear customers."
He pointed to the establishment of 41st store of Shahrvand Department Stores in Shemiran Center area and said, "40th store of Shahrvand will be inaugurated in Qolhak area, Tehran province while installing equipment in its 41st store is underway."
Moreover, the first store of Shahrvand outside Tehran province will be inaugurated in Mehrshahr of Karaj, Alborz province, as of the beginning of the next Iranian calendar year in 1398 (to start March 21, 2019).
With the cooperation made with the municipalities in megacities, Shahrvand chain stores will be established in metropolises and with this approach, expansion project of Shahrvand Department Stores has been readied in Mashhad, Isfahan, Shiraz and Tabriz.
He also pointed to two new services in Shahrvand Department Stores and added, "for the first time in the country, Self-Checkout system has been launched in Shahrvand Department Stores in Beyhaghi Branch."
"Self-Checkout" is a system that customer can pay cost of purchased goods in the Cashier without any delay in the shortest time possible, he said, adding, "this system has been designed by Shahrvand Department Stores."
He also revealed that a new service will be unveiled in District 2 Municipality of Tehran entitled "RVM" (Reverse Vending Machine) in the current week in a way that these fully automatic devices receive plastic bottles and give shopping tickets to customers in return.
In the end, Managing Director of Shahrvand Chain Stores Masoud Sari' ol-Ghalam pointed to the job creation of Shahrvand Department and said, "presently, 2,300 employees are cooperating with the department stores."